Have fun designing interior spaces and turn them into personal embroideries
It's time to bring out the dormant interior designer in you and get creative!
Struggle to feel inspired and creative at home?


We get you.
Ones you start to feel a little low, inspiration and creativity take the first hit.
And ones they're down it can be tough to get it back up...
We've got some good news...
WE HAVE A SOLUTION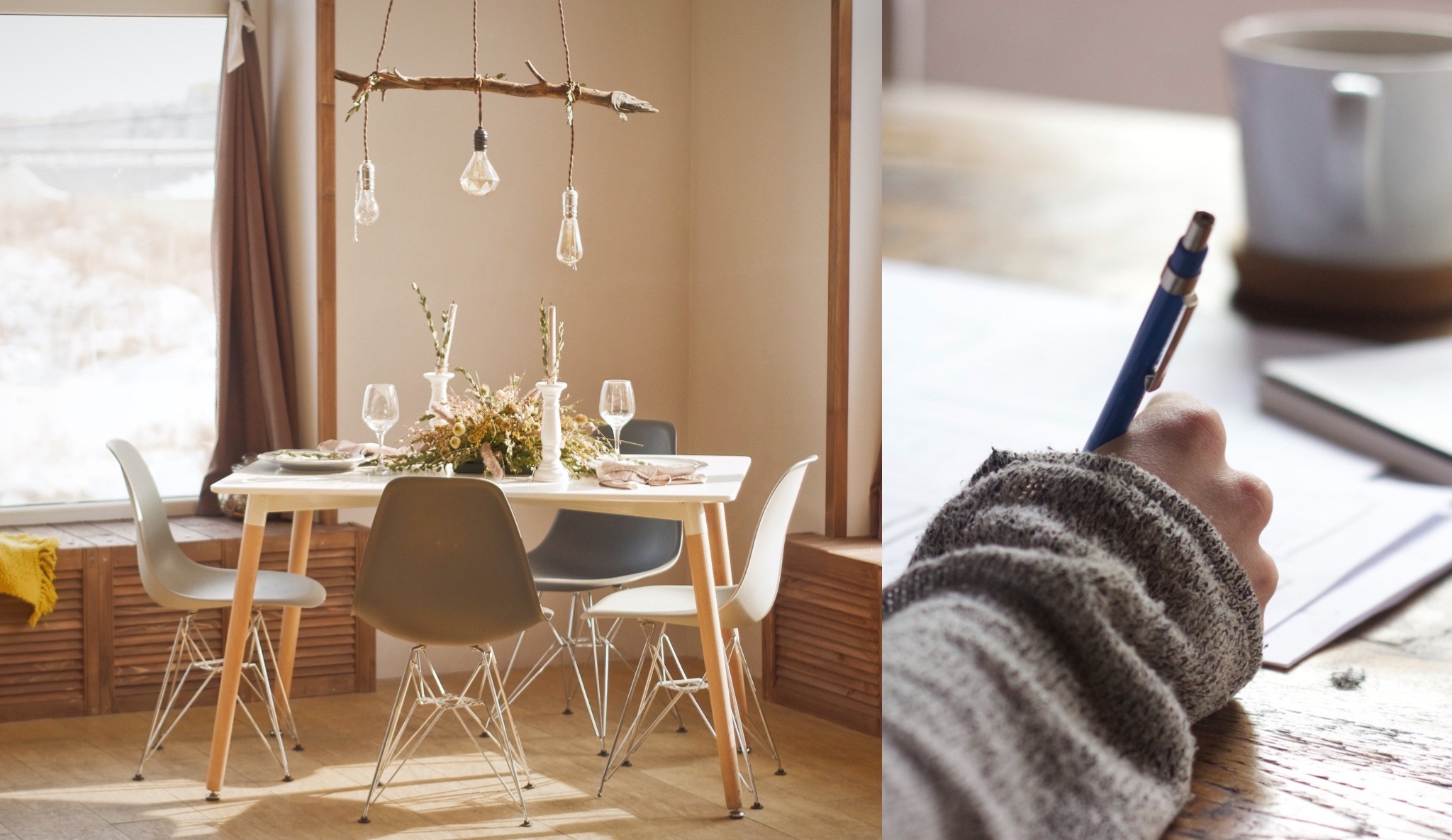 This online course guarantees you an inspiring and energizing moment learning (and creating!) interior design embroideries from anywhere at anytime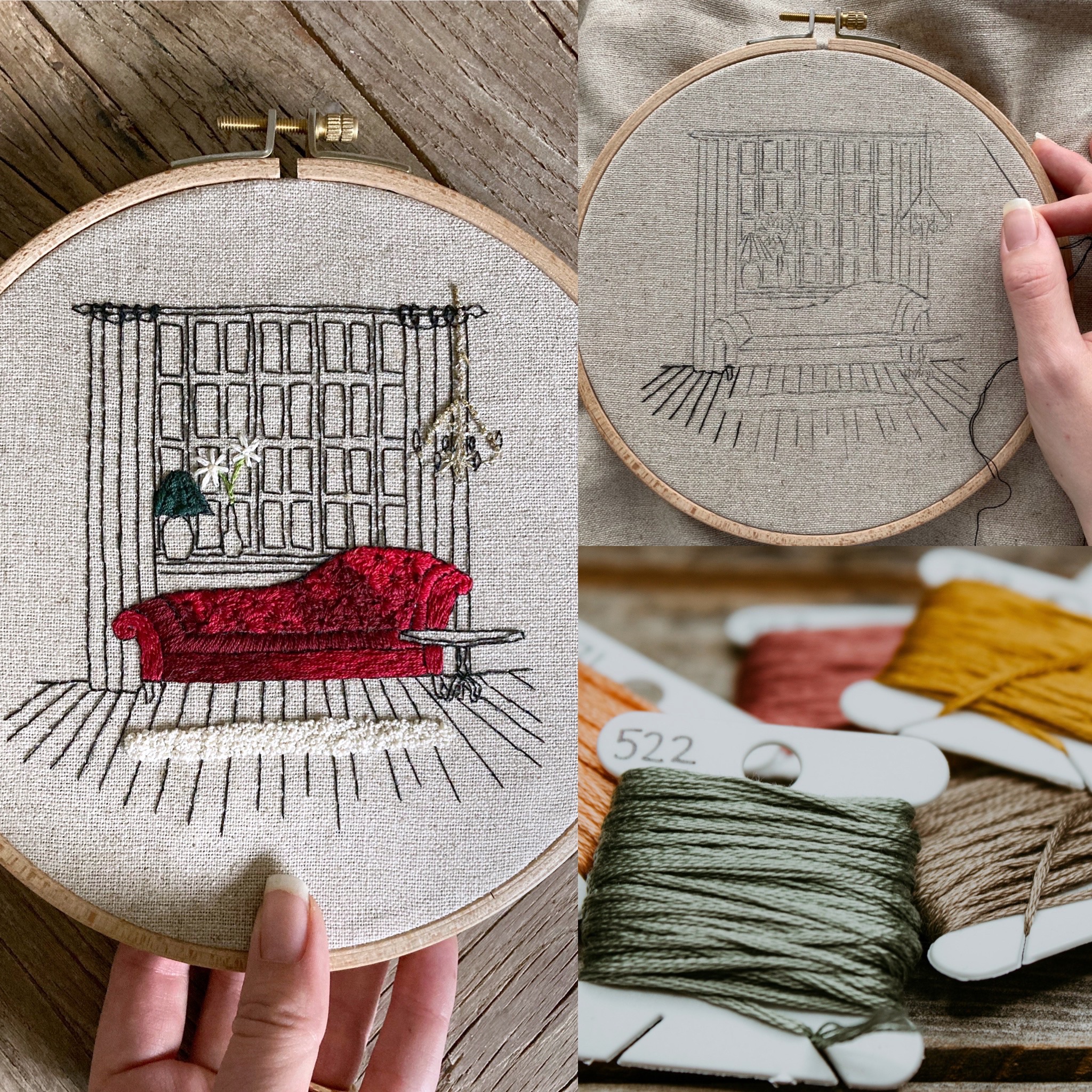 Set yourself up for successful stitchery regardless of your previous experience with embroidery and/or interior design
The course is structured for you to successfully create and stitch beautiful designs without the need to know how to draw or design beforehand
✅ Beginner Friendly
We show you all you need to know to create beautiful and modern interior design patterns and embroideries step by step
Gain confidence and experience with a complete stitch-along tutorial


If you've never done interior design embroidery before, it can feel a bit overwhelming to dive right into creating new designs.
Therefore we have included a full in-depth stitch along tutorial in the first part of the course so that you can gain hands-on experience of the style
PLUS
Two more BONUS practise patterns to get you into the grove of things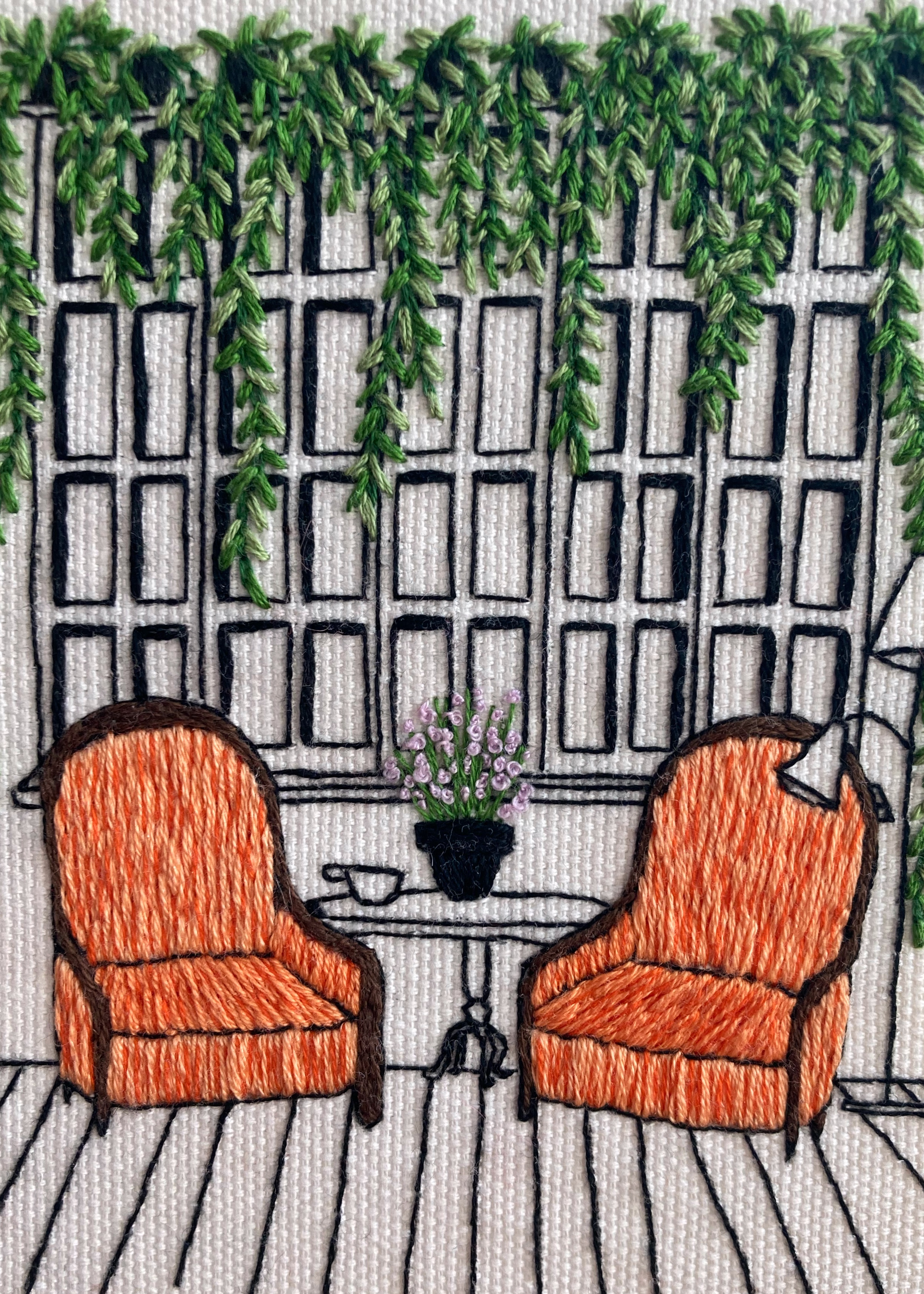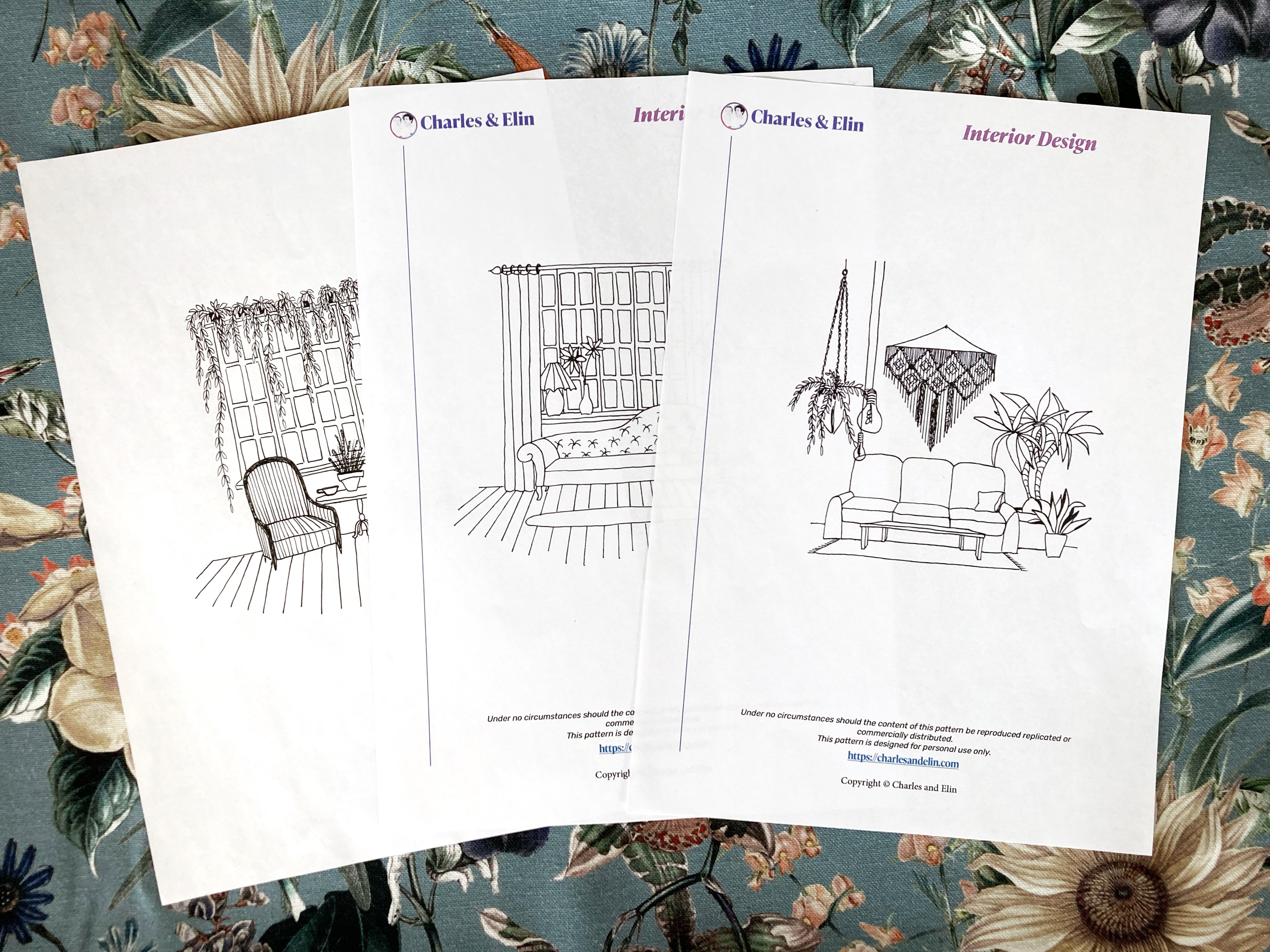 Your 3 practise patterns
These practise patterns also shows you inspiration and ideas for what you can create in the second part of the course...
Design as many interior spaces as your heart desire and get the skills to know how to turn them into embroidery art


In the second part of the course we move on to teach you how to create your own interior design patterns and turn them into personal embroideries
Avoid the creative block of an empty sheet
To help you avoid the creative block of staring at an empty sheet of paper and the stress of not knowing how to realise your ideas, we have included 5 sheets with patterns of interior objects
This allows you to jump to the fun part:
To play around with the objects and create your spaces free from blank sheet anxiety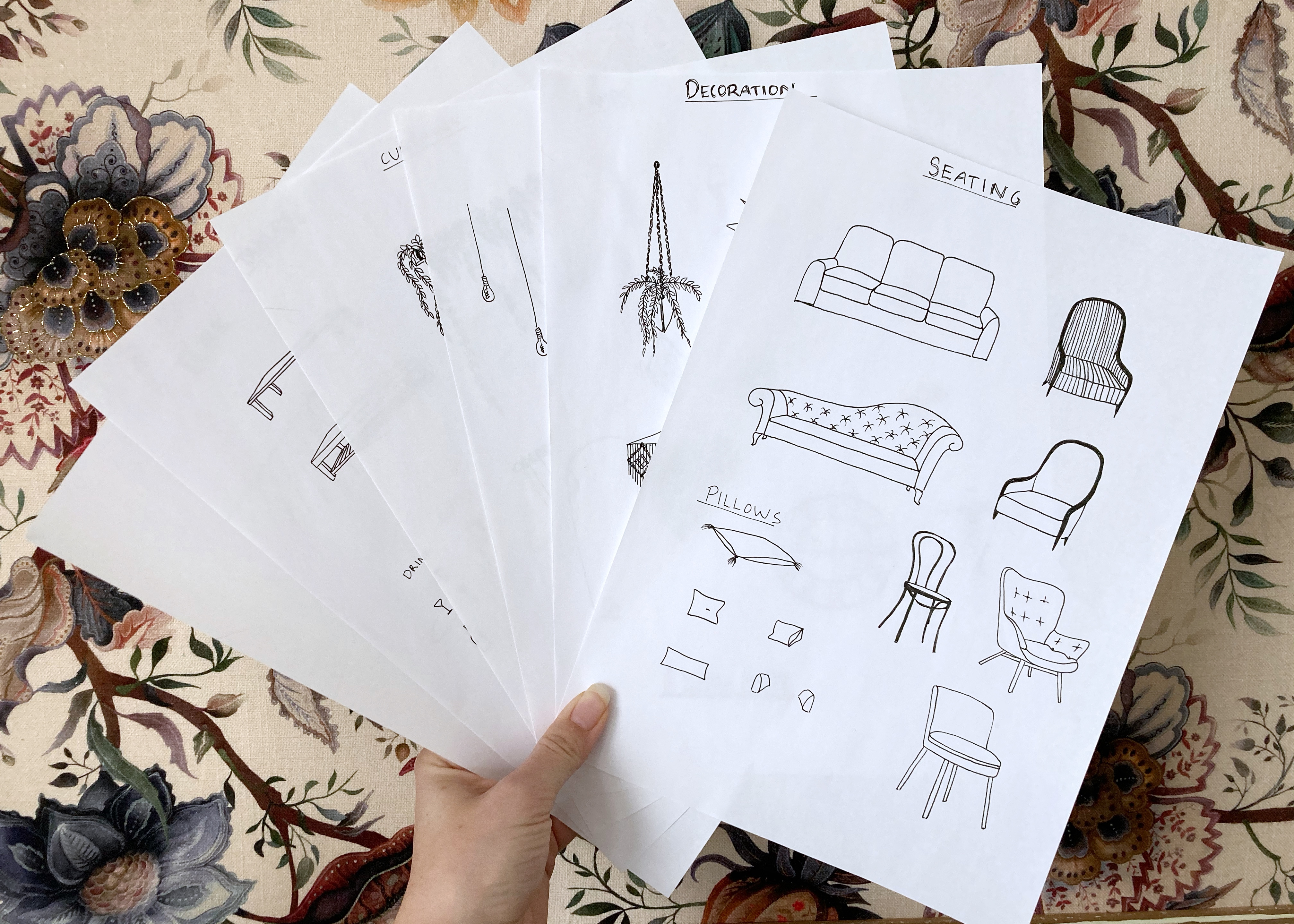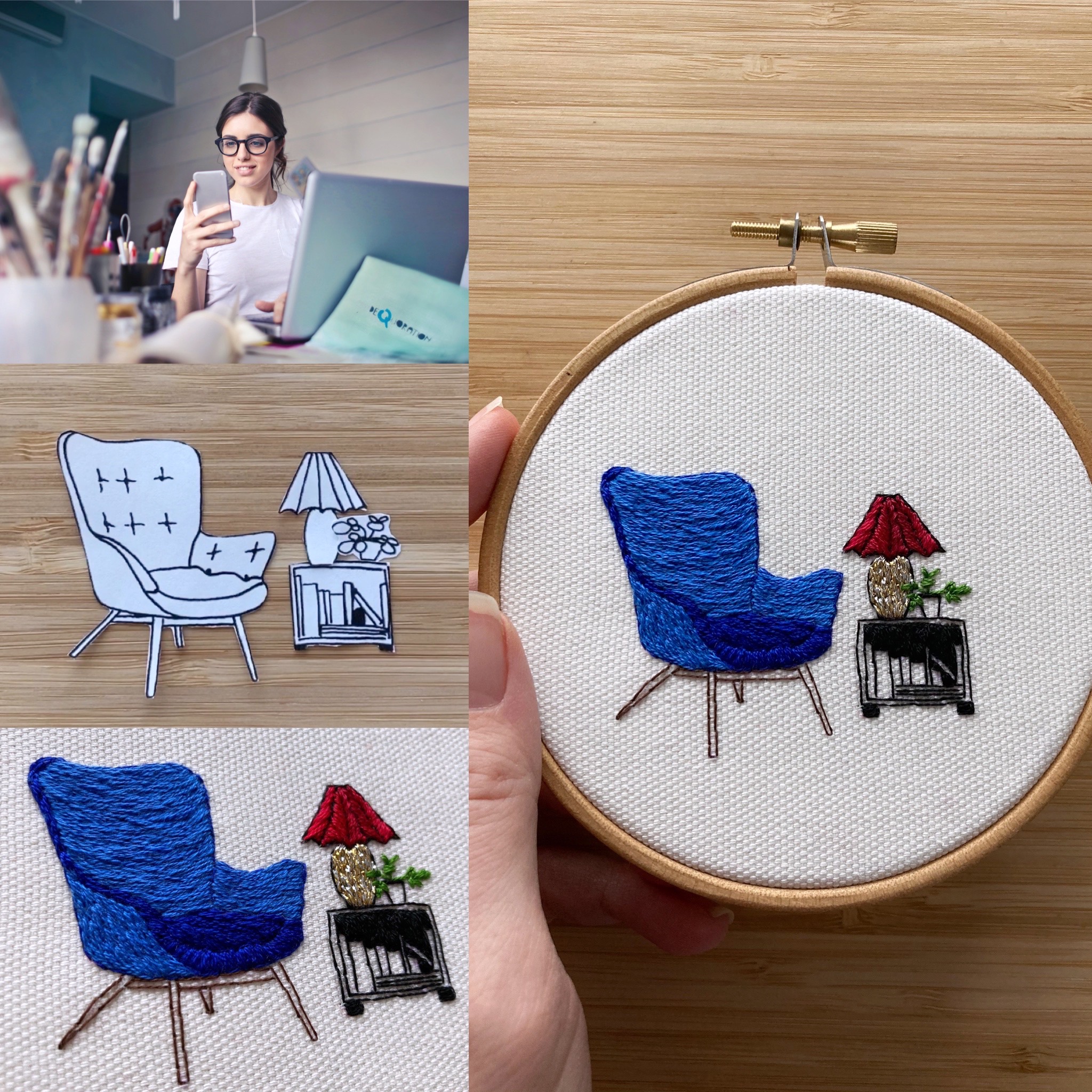 Be creative on your own terms


There are an unlimited number of possible design combinations using the included pattern sheets, which encourages you to get creative on your own terms.
To complement the pattern sheets, you also get detailed video tutorials that shows you how to embroider any kind of object!
We cover tips and tricks on colour, stitch techniques and style so that you can experiment freely.
Your Teacher
Elin Petronella began to share her work on Instagram as @petronella.art in 2016, which quickly gained large exposure (200k+).
Fast forward a few years and she has (along with her husband Charles) taught thousands of students the art of modern hand embroidery via Charles and Elin Academy.
She is also the co-author of the "Mindful Embroidery" book released in September 2020 and her work has been featured in magazines such as Inspirations, Fubiz, My Modern Met and more...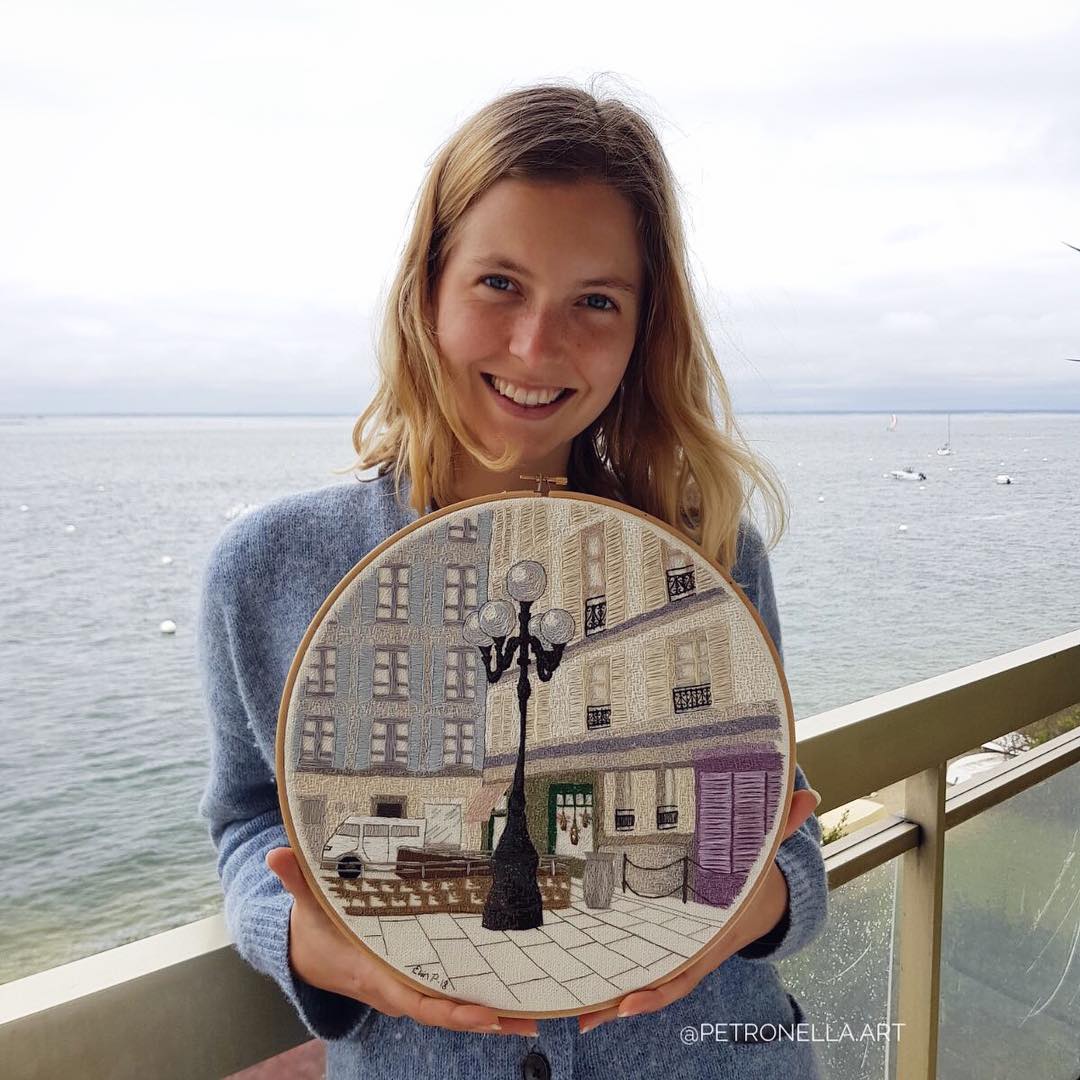 What students say about Elin's teaching:


"Your classes are the best I've ever taken, seriously. I did a lot of creative stuff in the past but I'm an absolut hand embroidery beginner and your way of teaching is so so good"


- Claudia Chairsell
The Masterclass is valued at $99 - but you can access it today for only $25!


The Masterclass on Interior design embroidery is included in the Academy Membership, where you find ALL our online courses at the same bargain deal compared to purchasing them uniquely


Learn more about the membership and how it can benefit you by clicking on the image below!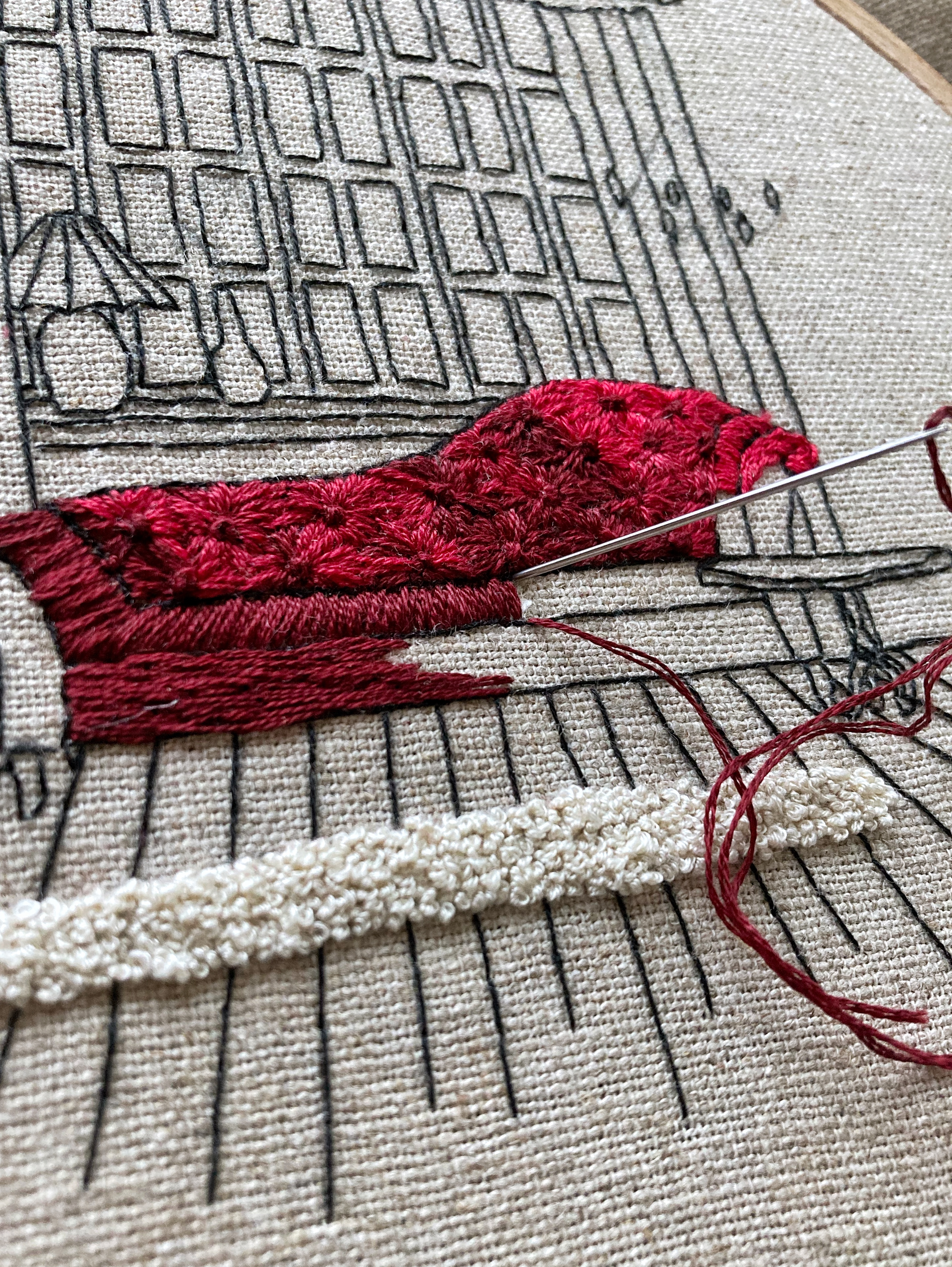 To give you even more support on your interior embroidery journey, we added a process video for a second the practise patterns as well.
It is a visual video that serves as a great complement to deepen the understanding for how you can add texture to an interior design pattern.
For example, you get to see how using French knots can create a highly textured (and fluffy!!) carpet as well as how you can bring life to a sofa by using multicoloured floss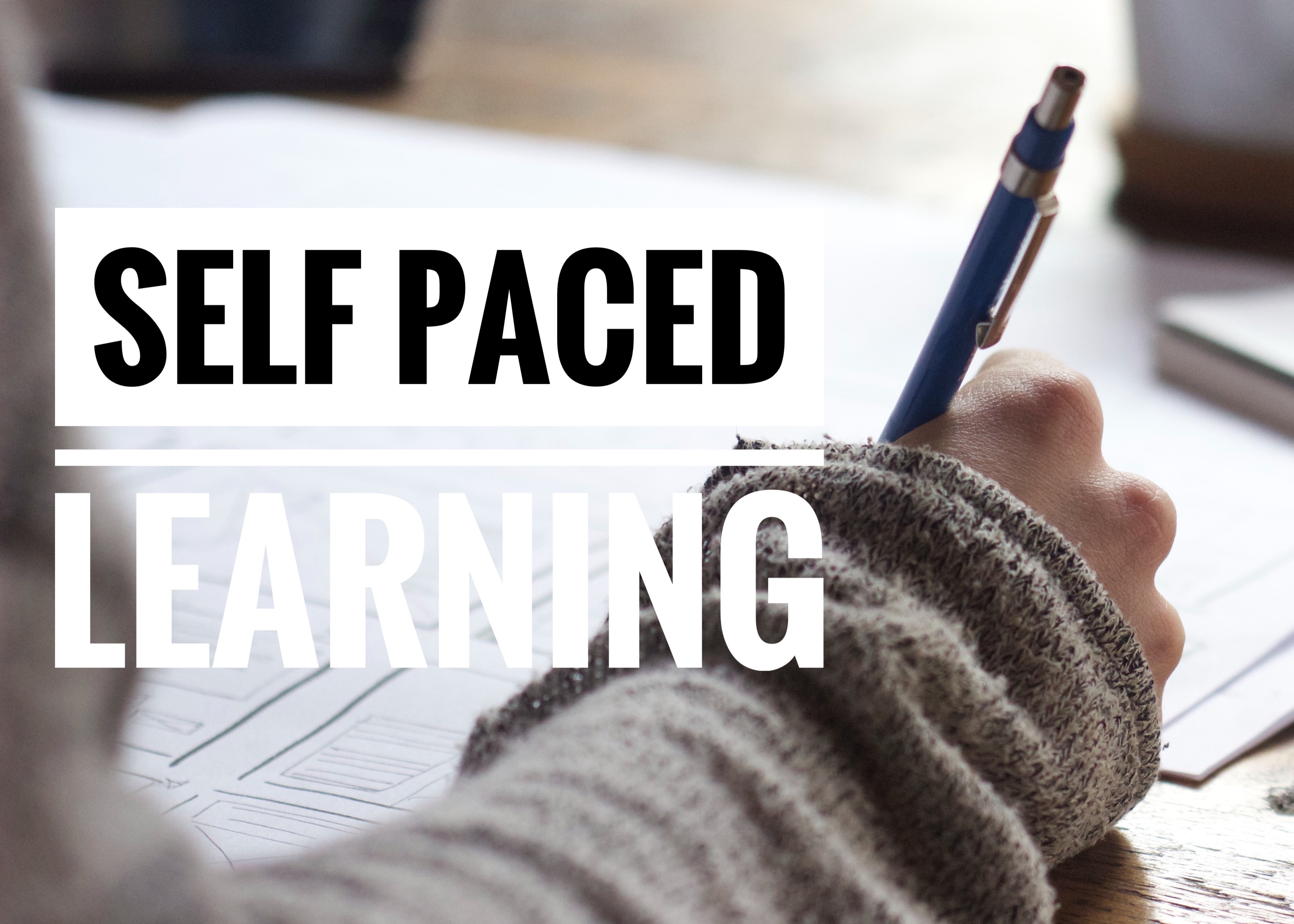 The course starts now and never ends! It is a completely self-paced online course. You decide when you start and when you finish.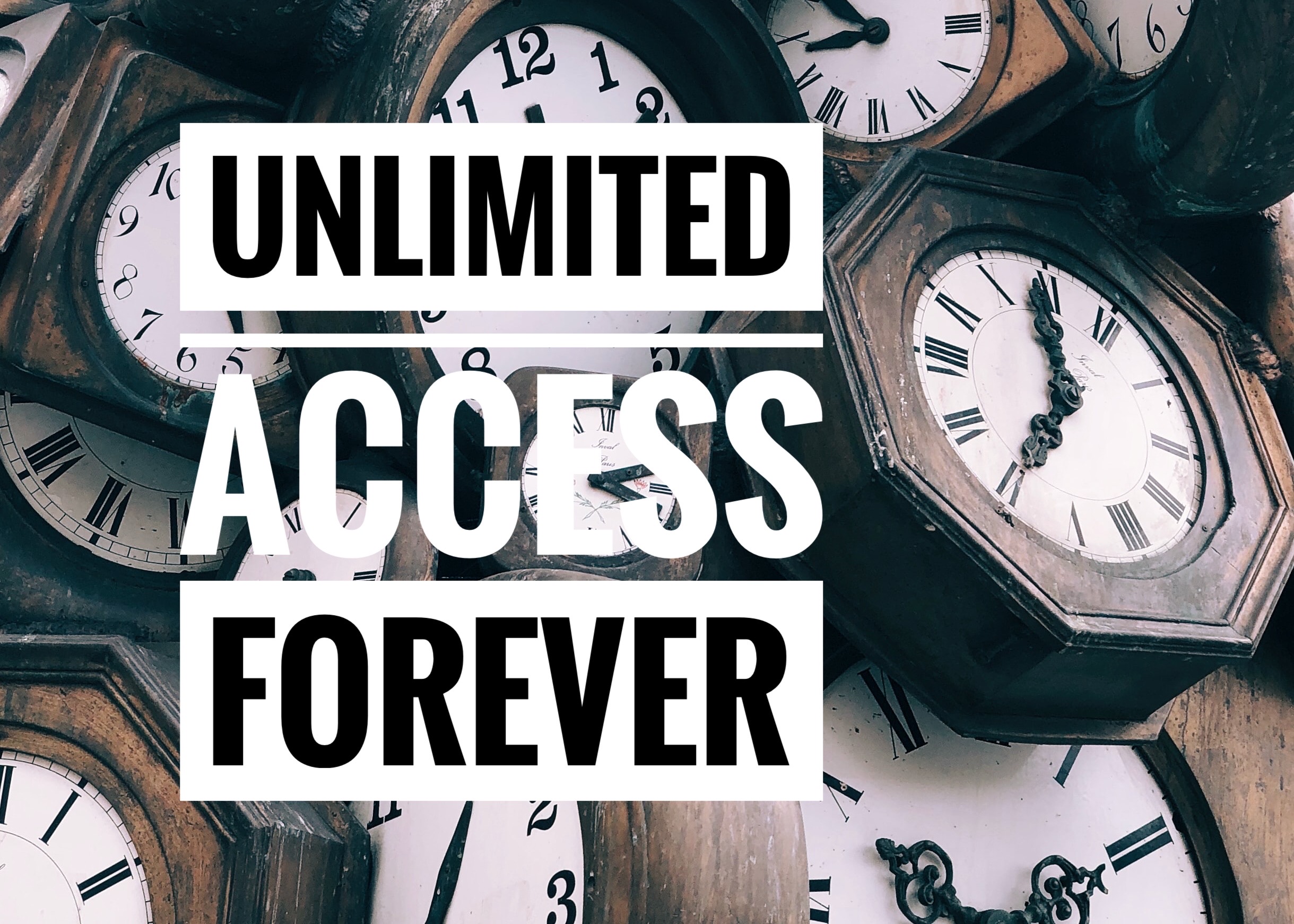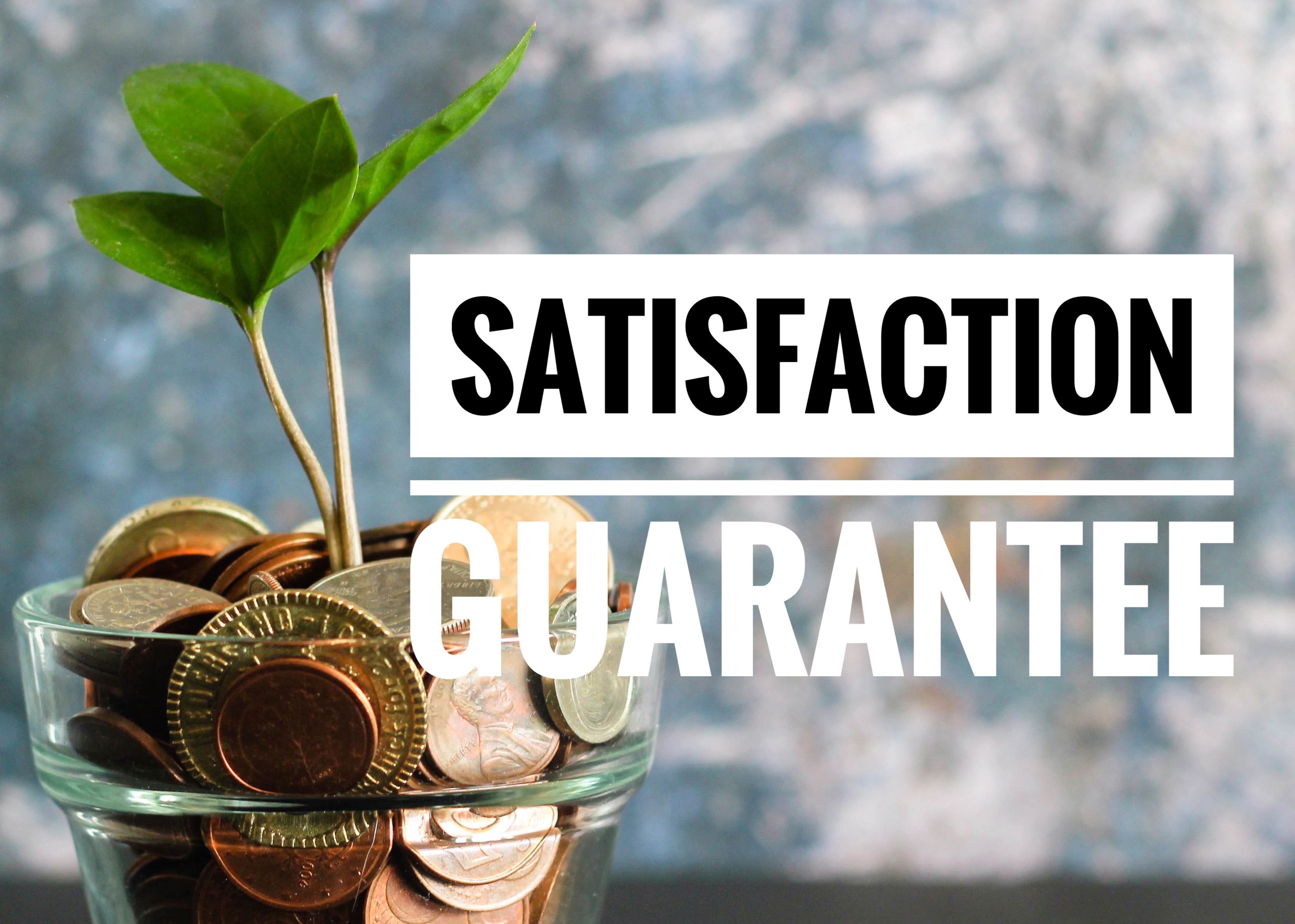 We would never want you to be unhappy! If you are unsatisfied with your purchase, contact us in the first 30 days and we will give you a full refund.
Don't miss out on:


✅ 5 full sheets with patterns of interior design objects to bring you inspiration and to remove any creative block


✅ The skills to create your own interior design patterns without the need to know how to draw


✅ Experience and confidence thanks to three practise patterns of interior design, of which one comes as a complete in depth stitch-along tutorial


✅ Video tutorials on how to embroider any kind of object in your home including instructions on:
-> colour,
-> stitch techniques
-> and style


✅ And most importantly: A FUN and RELAXING time of learning and creating with your hands
Or check out the Membership