Do you know what thread-sketching is? (Doesn't it sound exciting!)
Thread sketching means that you get to sketch using thread and needle on fabric instead of pen on paper.


But you're not sketching on just anything... You need a dedicated sketchbook: An embroidery sketchbook!
(Ps. Of course you can always stitch on anything, but hear me out... you will want to create an embroidery sketchbook right now!)
If you go to art school, every professor will ask you to keep a sketchbook (or several) to develop your skills, style, thoughts and art at large!
In some way, a sketchbook can even be considered a visual diary of sorts, where you scribble down everything and anything that comes to your mind.
Your sketchbook serves as your place to capture your ideas both in text, cut-outs and of course quick (or slow) drawings.
It doesn't have to look perfect. And it certainly doesn't have to ever be finished - it's a growing continuous project of discovery and learning!


So why wouldn't you have an embroidered sketchbook if you aim to explore and expand your embroidery?
Of course you should have one!


This workshop gives you all the practical skills and techniques as well as inspiration and ideas for how and what you will fill your sketchbook with (and of course a tutorial of how to put the book together in a simple way using left-over fabrics!)


This course is structured as a workshops series, where each workshop/module serves to fill a page in your sketchbook - either with a new idea, concept or specific technique.




You can bring your fabric sketchbook with you anywhere you go, as it's book cover also serves as a little pocket for you hoop, scissor and some floss. The needle fits perfectly to store on the inside of the front or back cover.
It's like bringing your little stitch kit in your bag- but in truth it's much more than that. You're an artist, so it's not a stitch kit: It's your embroidery sketchbook!
In addition to dedicated workshop tutorials, the series will also include livestream recordings (you can join in live too of course!) of various projects and ideas to fill up your sketchbook.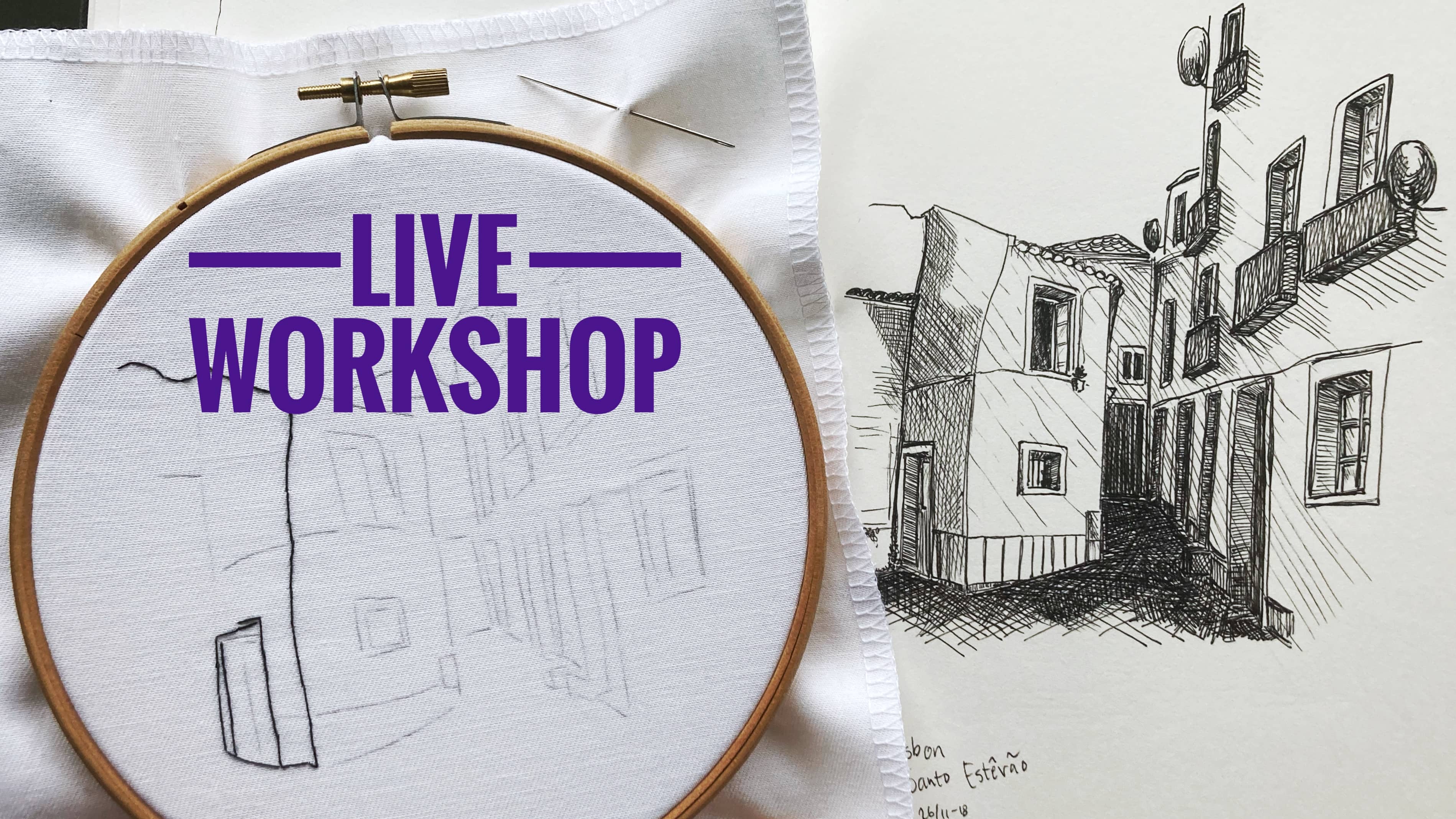 Full Stitch-along process
The first part of this thread-sketching stitch along design comes in the form of a livestream. The second part shows the rest of the process including an added commentary for support.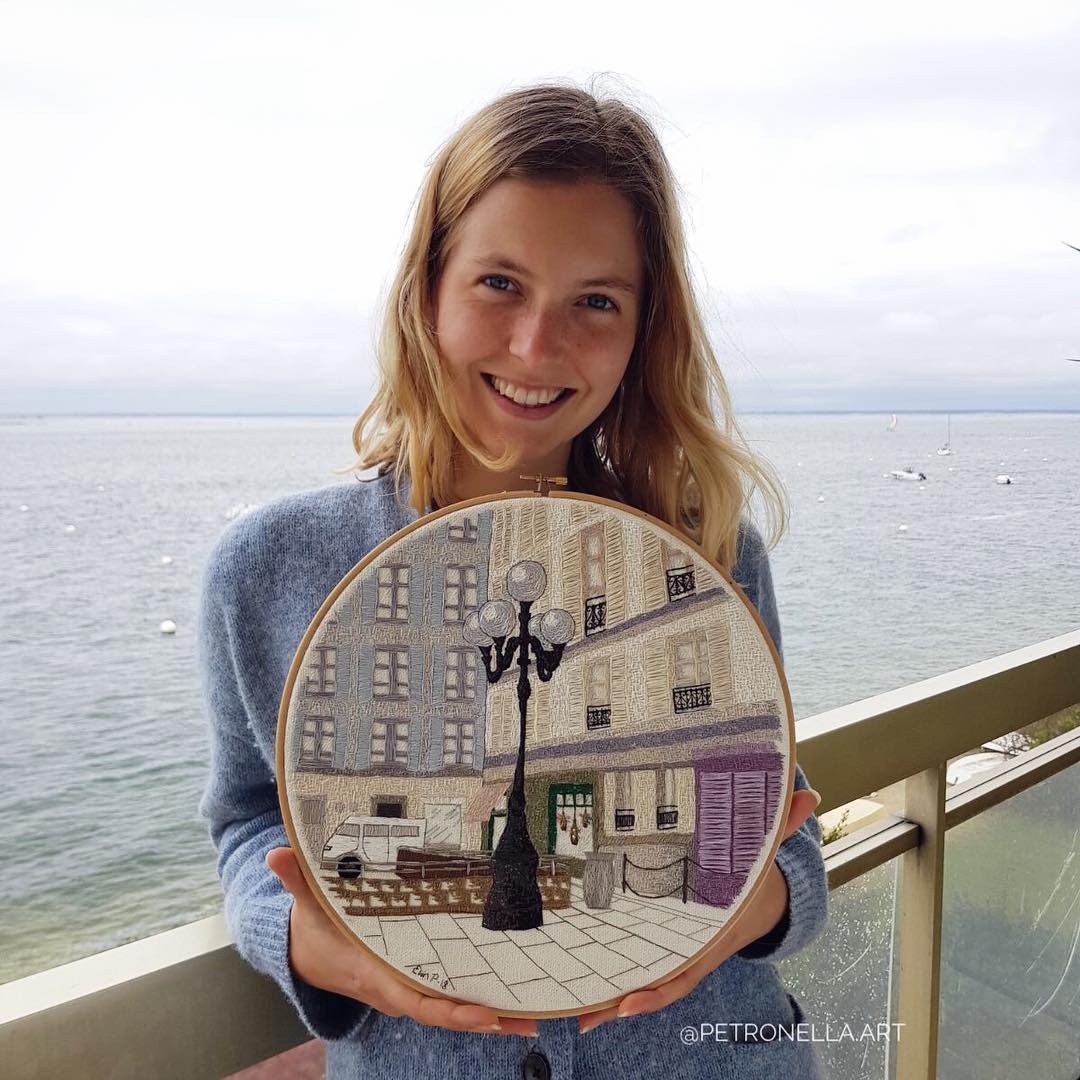 Your teacher:
Elin Petronella began to share her work on Instagram as @petronella.art in 2016, which quickly gained large exposure (200k+).
Fast forward some years and she has (along with her husband Charles) taught thousands of students the art of modern hand embroidery via Charles and Elin Academy.
She is also the co-author of the "Mindful Embroidery" book released in September 2020, has worked for brands such as Hermès Paris and been featured in magazines such as Fubiz, My Modern Met, Inspirations and more...
Some examples of Architectural thread-sketching projects by Elin Petronella: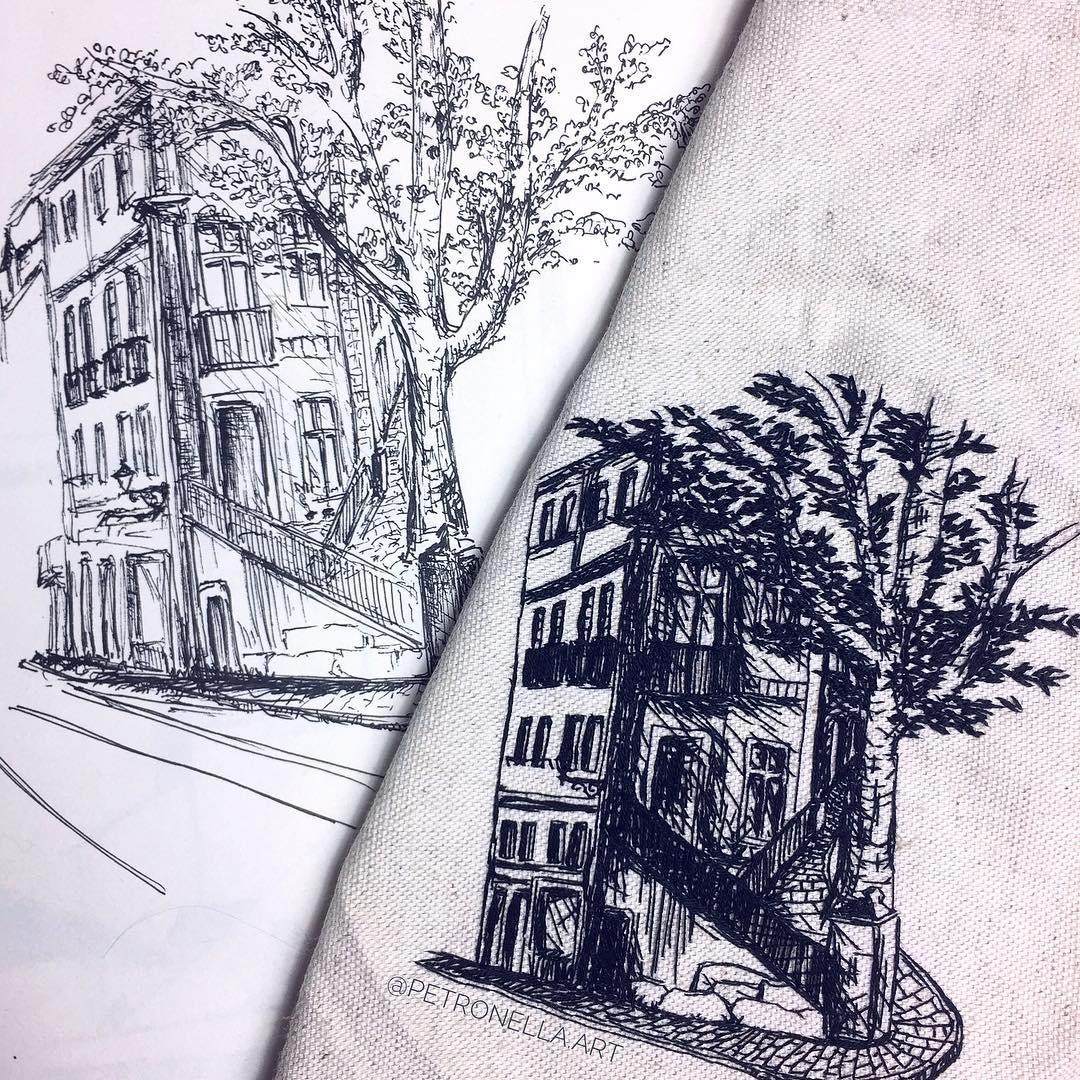 Example #1
Here is an example of a building that was standing where the street splits in two. The biggest challenge was to create vivid leaves without being able to change colors.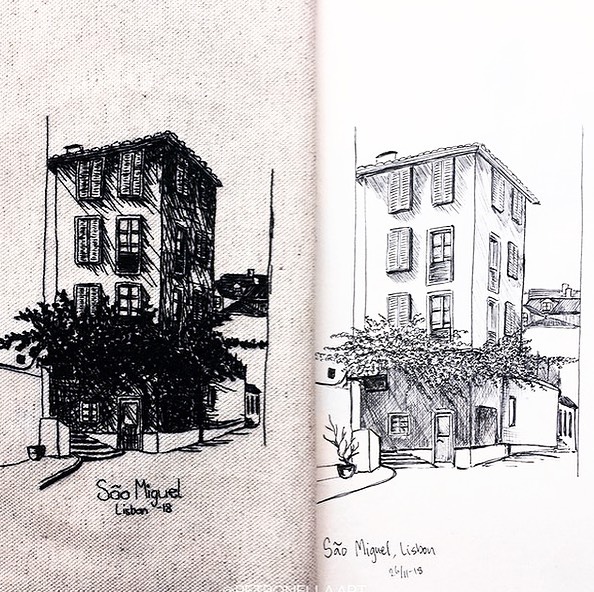 Example #2
The biggest challenge with this house was to capture the vatious values of light from high exposure to close to no exposure at all.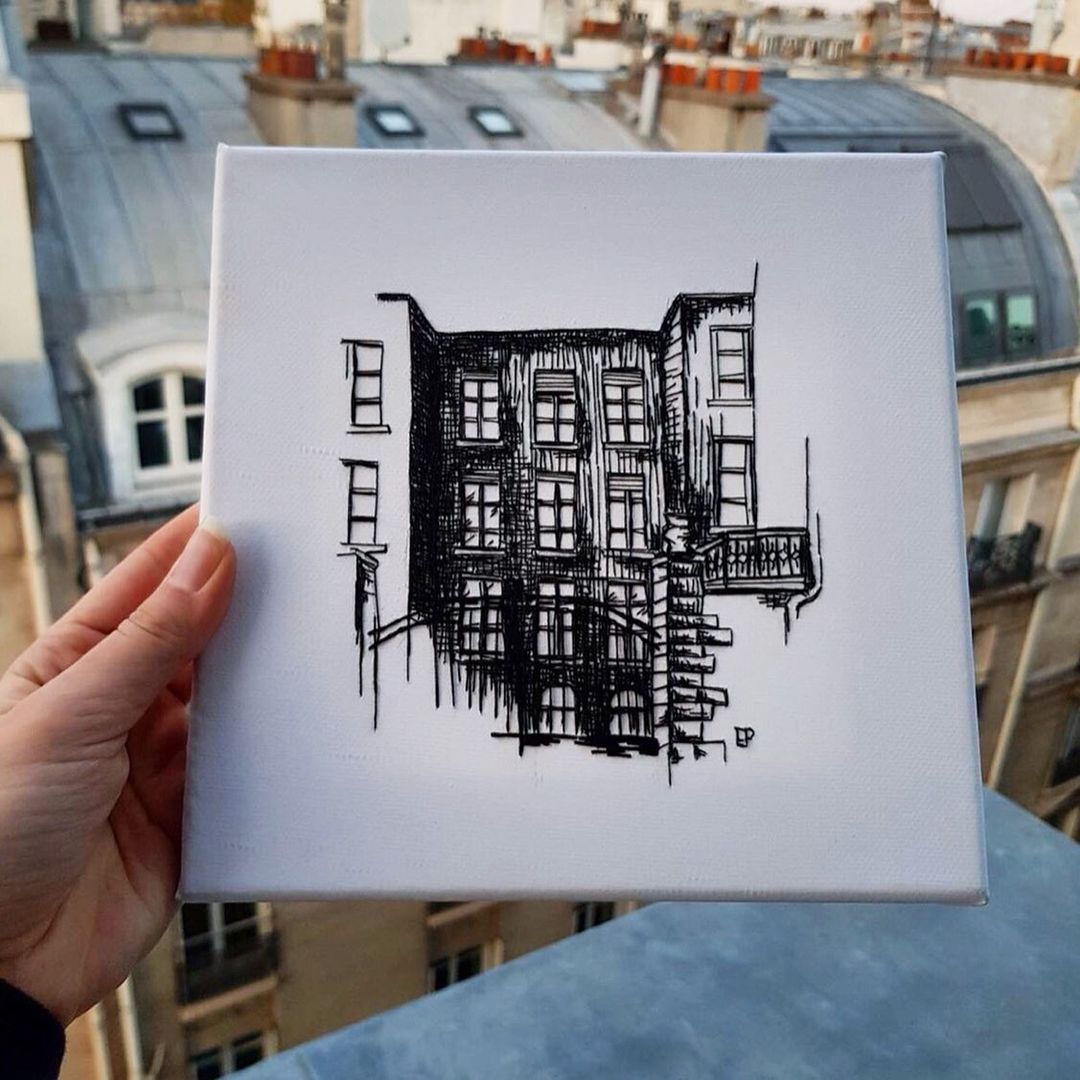 Example #3
This was one of the first architectural thread-sketches I did, where the main goal was to capture the high contrast between the courtyard and buildings just by the road (the white on either side)
Curriculum
OBS! Note that this course is still in development, which means that new workshops and lectures will be added over time
Available in days

days after you enroll

How to create your embroidery sketchbook
Available in days

days after you enroll

Introduction to thread-sketching techniques
Available in days

days after you enroll

Threadsketching workshops:
Get instant access to all the current and future additions to the Thread-sketching workshop series by joining the Academy membership.
As you join, you will simultaneously access ALL other courses on the Academy as well (which is an amazing opportunity for you who aim to fill your sketchbook with new skills and practises!)
So, what are you waiting for?


Come join us - we're sure you'll love it!