Does the thought of drawing your own designs scare you off?


Don't let overwhelm get in your way to creative fulfilment!
Trust me, you are able to draw much better than you think, if you just allow yourself a guiding hand in the process.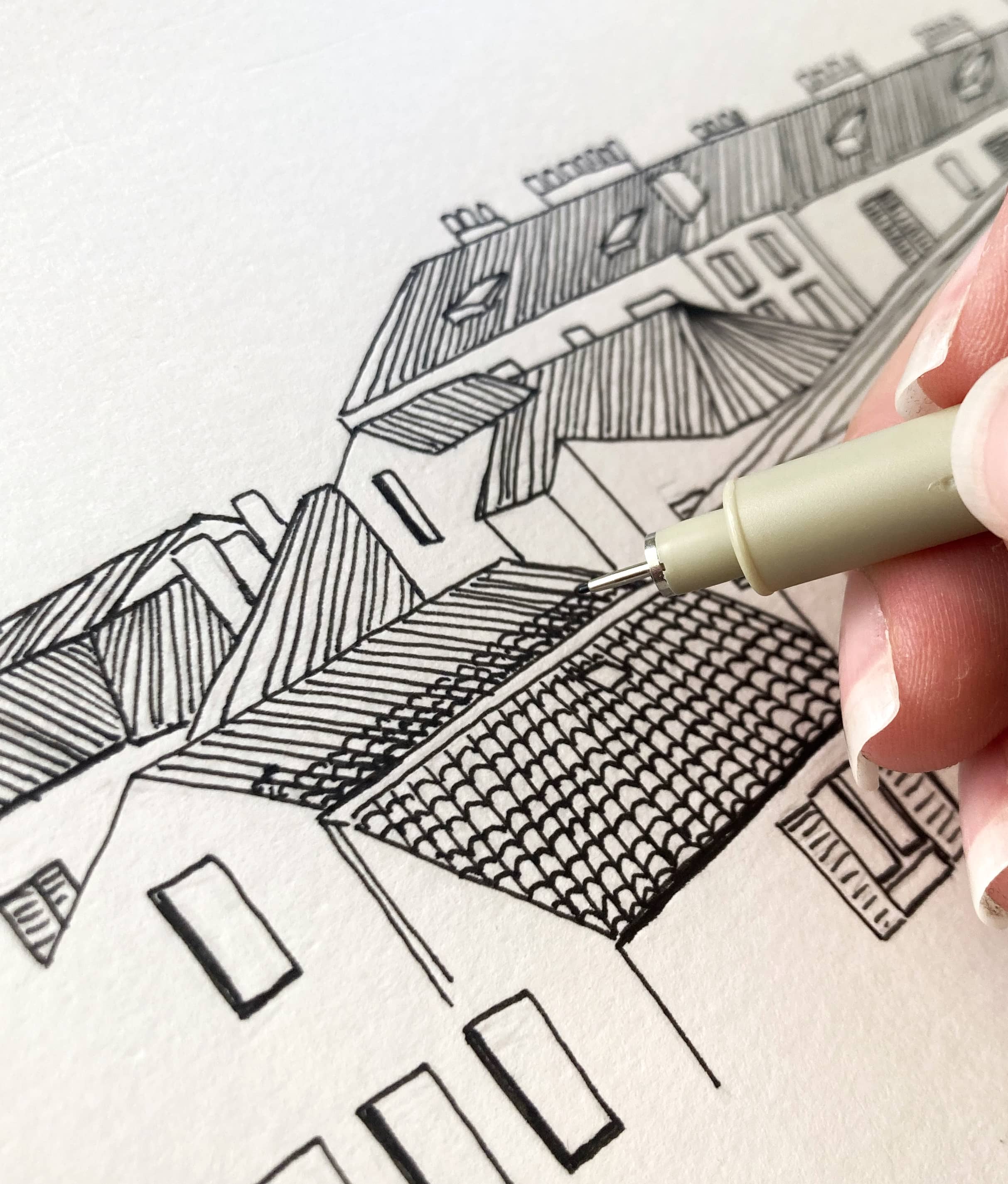 Draw along example of a beautiful rooftop design
The workshop is structured in a practical draw-along format, which will allow you to gain a deeper understanding for exactly how to start, proceed and finish a drawing.

Thanks to the real-time example, I (Elin) am able to break down each step into manageable chunks.


This includes explanations of not only the HOW but the WHY we make certain moves so that you are able to apply your new skills to other projects in the future.

Available in days

days after you enroll

Draw a pattern from scratch - "Draw along process"
Why drawing for embroidery?

The more skills and know-how you can put under your belt, the more confident you will feel in your creative pursuits.
For example, next time you're out for a walk; look around you with the eyes of an artist and snap a picture!
Who knows - it might just be the perfect shot to practise your new drawing skills and potentially begin your journey of creating your own embroidery designs too.

For further guidance on how you can embroider the rooftop design that we draw together in the workshop, you will also receive a pattern of the rooftops in Tallinn, Estonia + 2 process videos of how you can embroider it in different ways. The image depicts the mixed media (watercolor) version, which is one of the videos.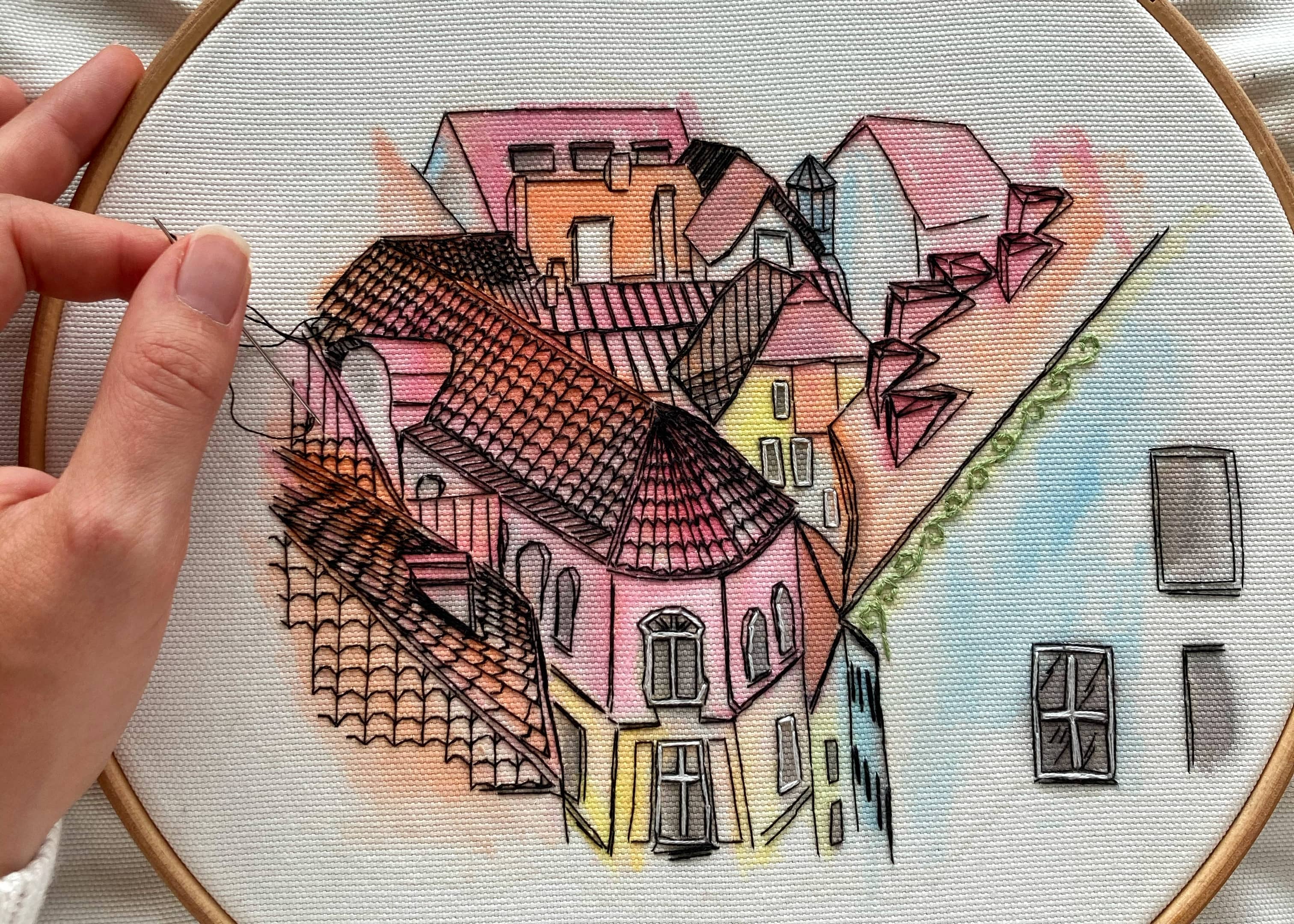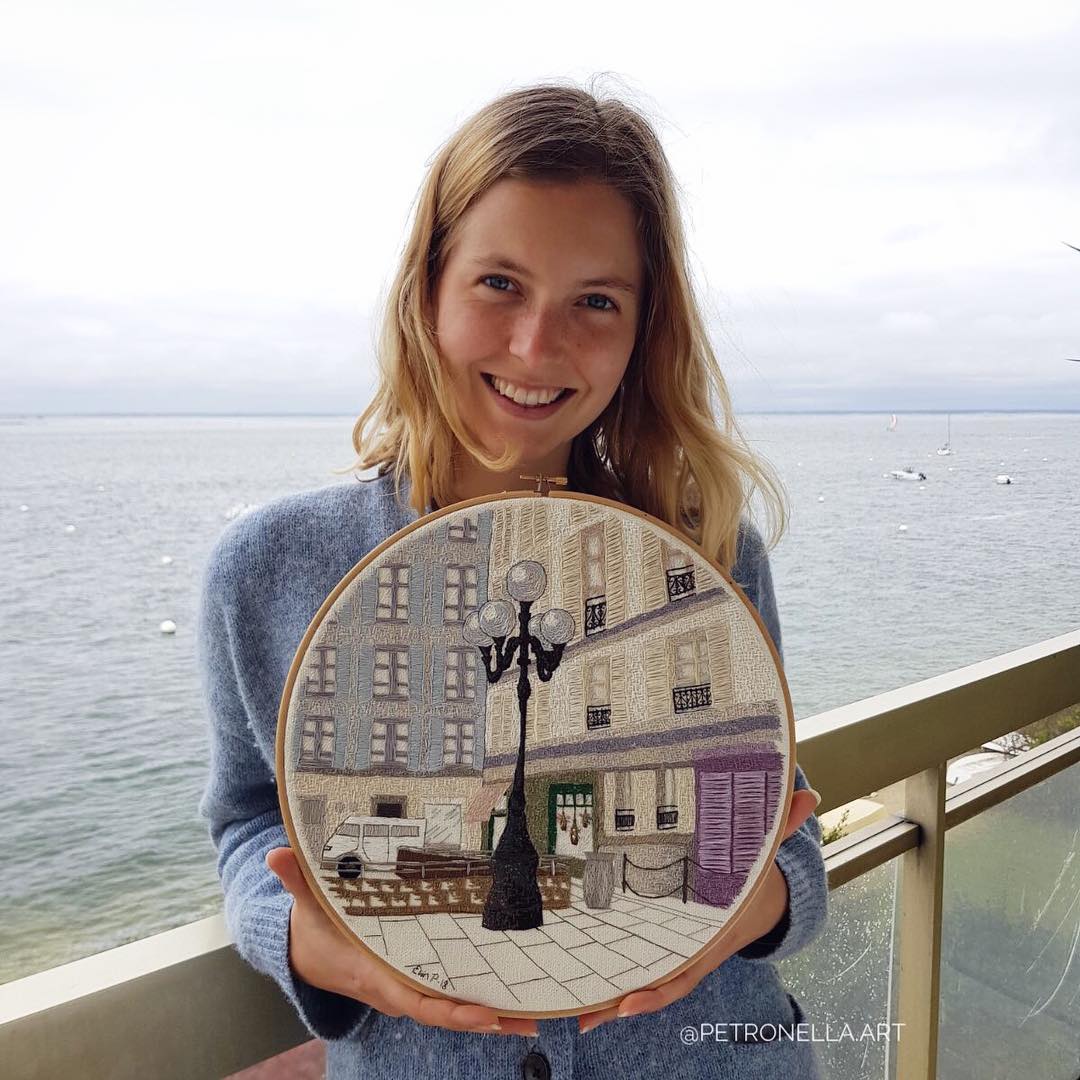 Elin Petronella began to share her work on Instagram as @petronella.art in 2016, which quickly gained large exposure (200k+).
Fast forward a few years and she has (along with her husband Charles) taught thousands of students the art of modern hand embroidery via Charles and Elin Academy.
She is also the co-author of the "Mindful Embroidery" book released in September 2020, worked for brands such as Hermès Paris and been featured in magazines such as Fubiz, My Modern Met and more...
Or as a part of the Academy membership:
As a member you also have access to ALL other workshops and courses,
including weekly updates ❤️

Click on the image below to learn more: