Do you love travel and want to have a new unique way of documenting them?
Do you have a secret passion for architecture and creating but don't know how to combine the two?
YOU ARE IN THE RIGHT PLACE!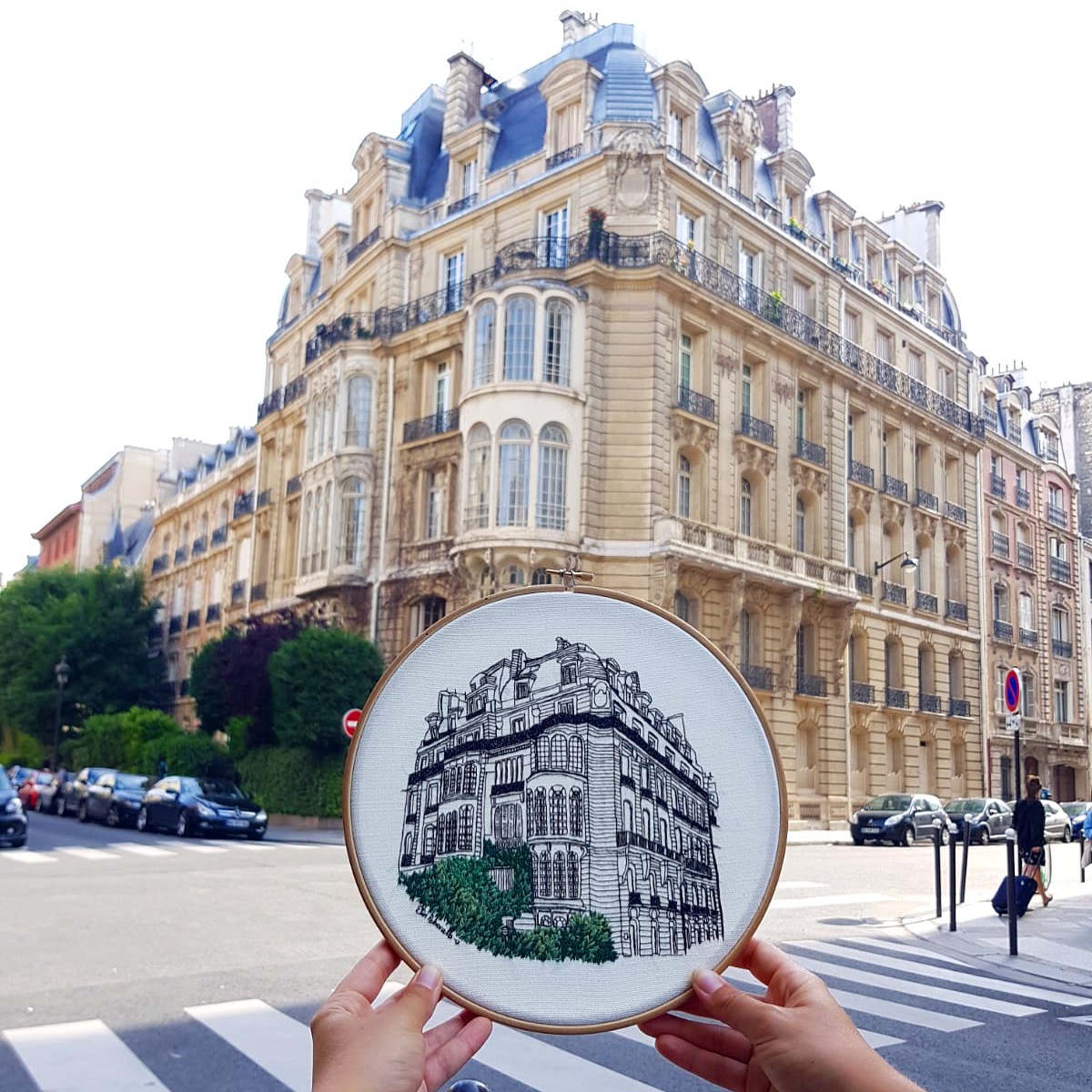 Our passion for architectural hand-embroidery began in Paris in 2016. It was as if the buildings were talking to us, telling us about the history of what they've seen and heard - have you ever had that feeling? Of wondering and imagining what the walls have gone through the years?

When Charles encouraged Elin to try and embroider her architectural sketches it was as if a whole new world opened. With each stitch she came closer to the history of the building she worked on. Each stitch became a meditative movement that linked her to the destiny of the scene. Ever since the first day, both Charles and Elin were hooked. Whenever they travel to a new city or country, they will bring a piece of the place with them as an embroidered art-work.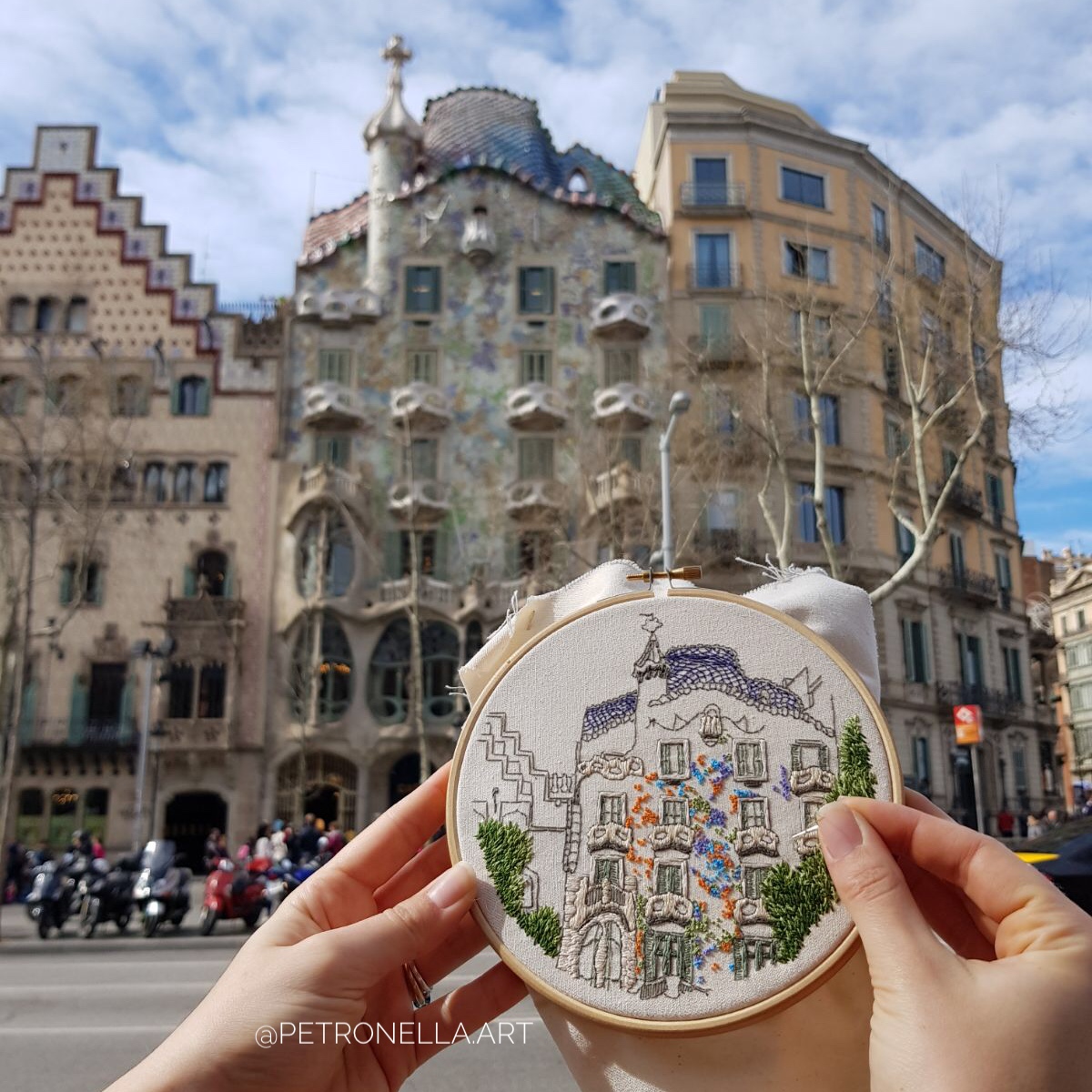 Architectural embroidery isn't just a meditative way of connecting to a place. It's also incredibly beautiful and aesthetic to the eye. You can play with different techniques for varying texture, or work with the direction of your stitches to reveal depth and perspective. Furthermore, thanks to its mobility as a medium, you can easily bring some threads and a needle with you anywhere you go for instant access when inspiration hits you.
After the experience of teaching our techniques to students all over the world, we have developed a complete Master Class guiding you through the whole process. For enhanced learning we use a unique Paris design inspired by the restaurant "Les Volcans", as a practise. We believe that the best way to learn is by going through the whole process in detail step by step. The step by step approach together with the ability to pace your learning at your own preference, makes this course the perfect tool for all skill levels.
In addition to the step by step videos, you will also have access to unique close-up and slow motion videos digging deeper into the nature of each technique.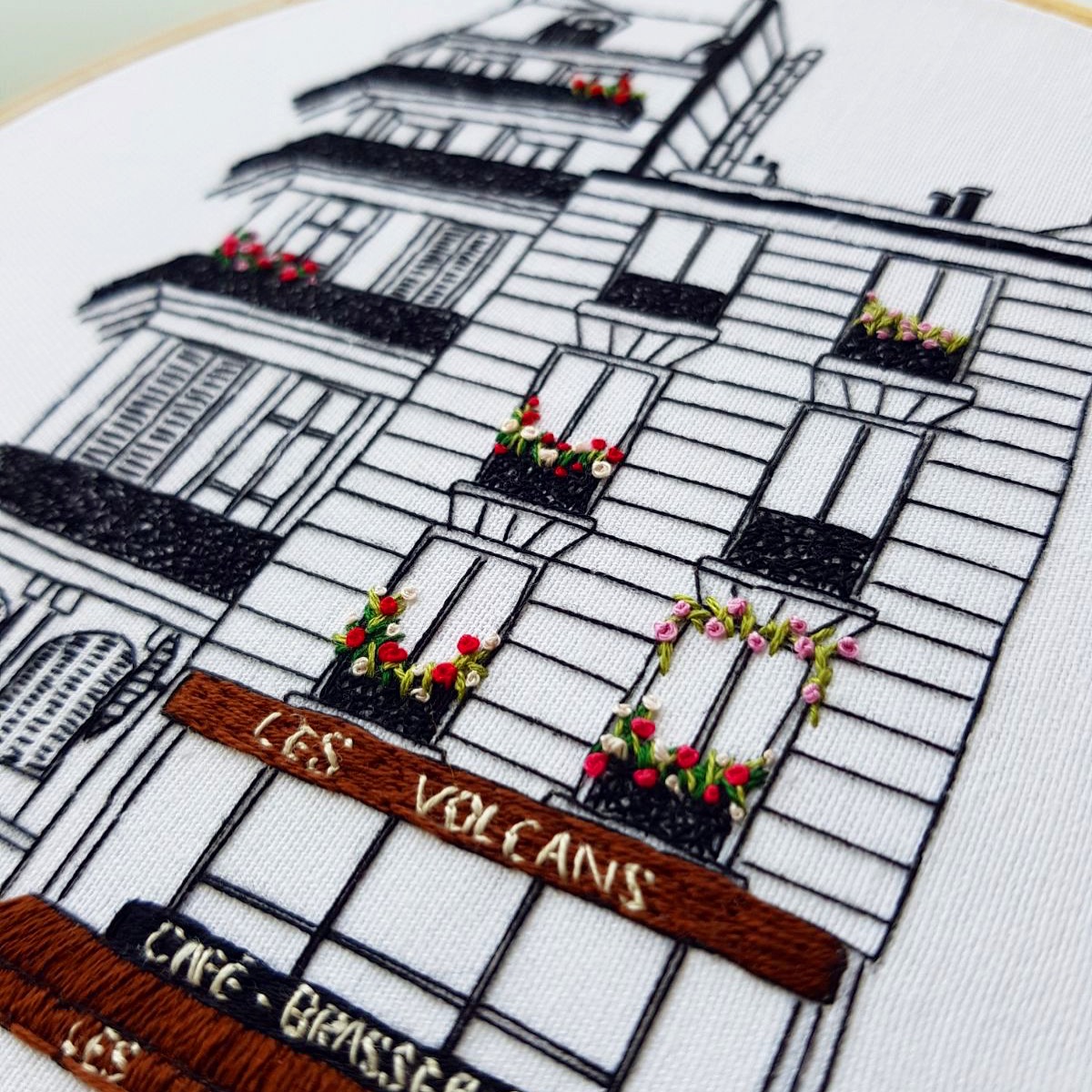 We guarantee that during the course you will fall in love with the medium and of being able to create a "touchable drawing". The satisfaction of being able to feel your work as you go along is magic. Feel the 3D effect of the small french knot florals on the balcony and the smoothness of the satin-stitches on the sunshade.

At the end of the course you will also have a complete and framed art-work that you're able to hang for display in your home, or gift a loved one. It will also give you the courage and skills to embark on more architectural embroidery discoveries, beginning your own collection of handmade artwork from around the world.