Why do you do embroidery?


For some it's a fun activity, for others it's a necessity to wind down after a stressful day. And sometimes it's both!
This workshop is for anyone who wants to lean into the relaxation of stitches.
You will get to fully focus on the experience of stitching, while Charles guides you in an exploration of abstract embroidery.


Instead of a pre-set design, you will discover how the colors, stitches and movements will speak for themselves.


The workshop is taking place LIVE on Saturday the 16th of July at 3pm Eastern time (9pm Paris time)
The workshop will last approximately for one hour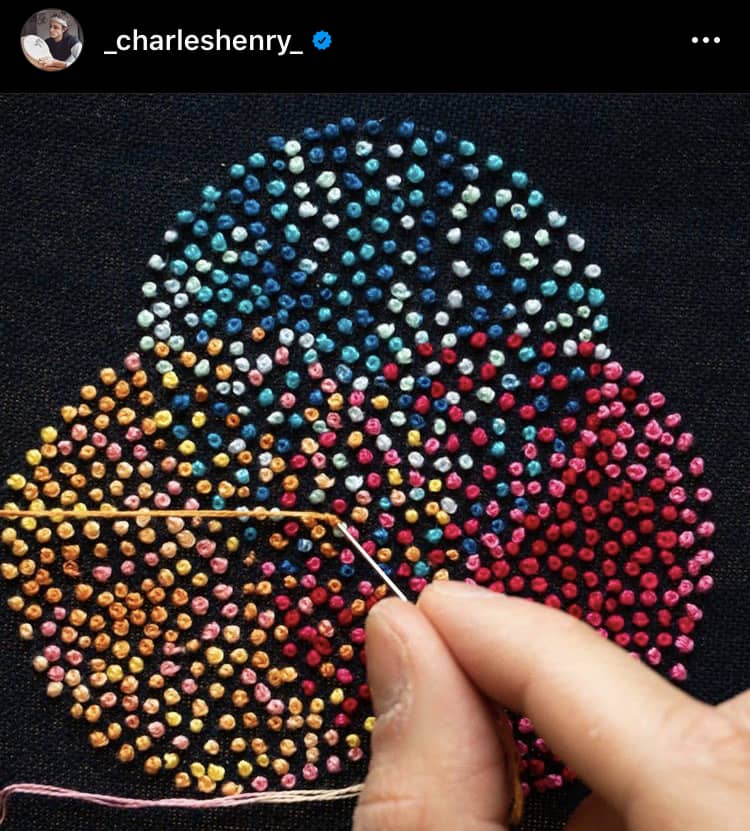 Here is an example of an abstract relaxation project that features complementary colors in the French knot technique.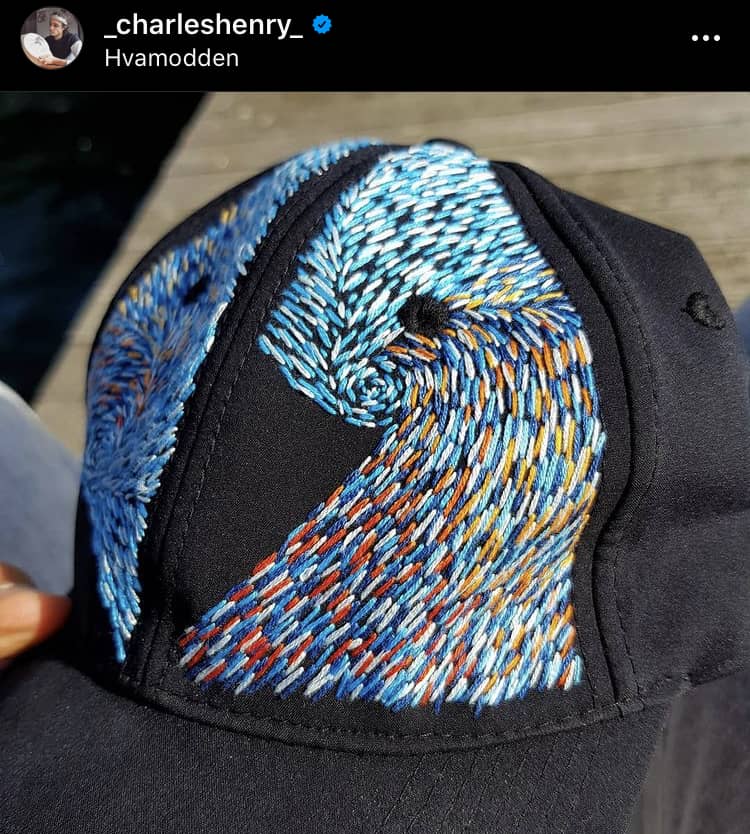 Another example, where Charles let the movements of aligned running stitches guide the design for his cap

No limits


When creating abstract art there are no limits to your imagination.
Whether you find inspiration in your surrounding such as Charles did in the sky (see image), or your inner emotions, it's you who decide.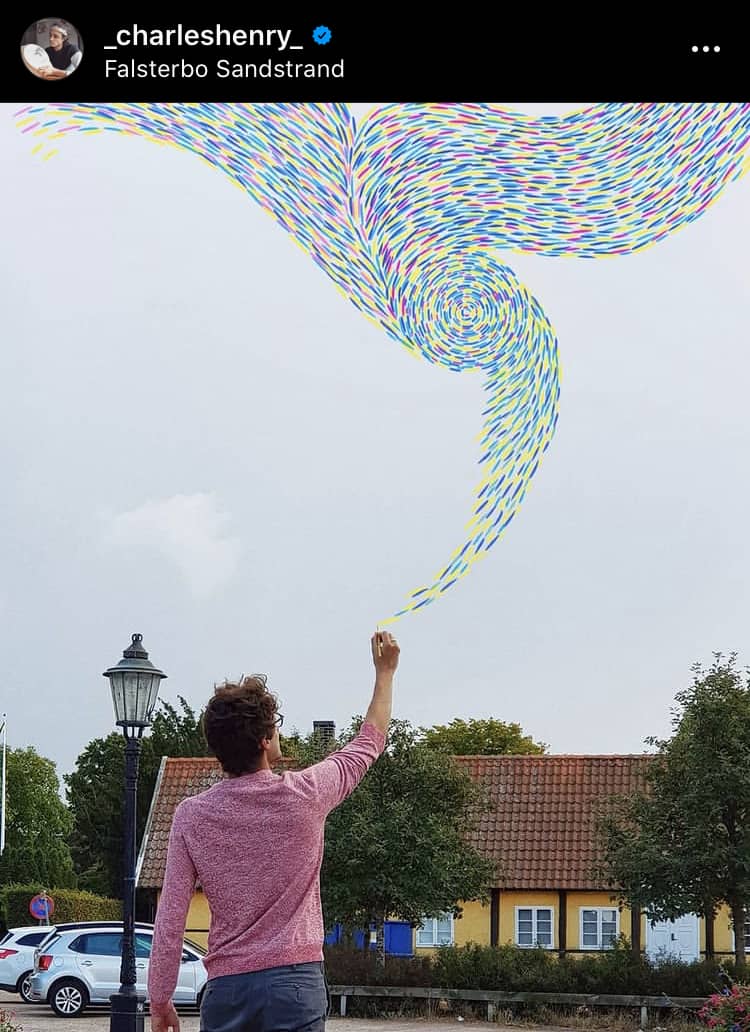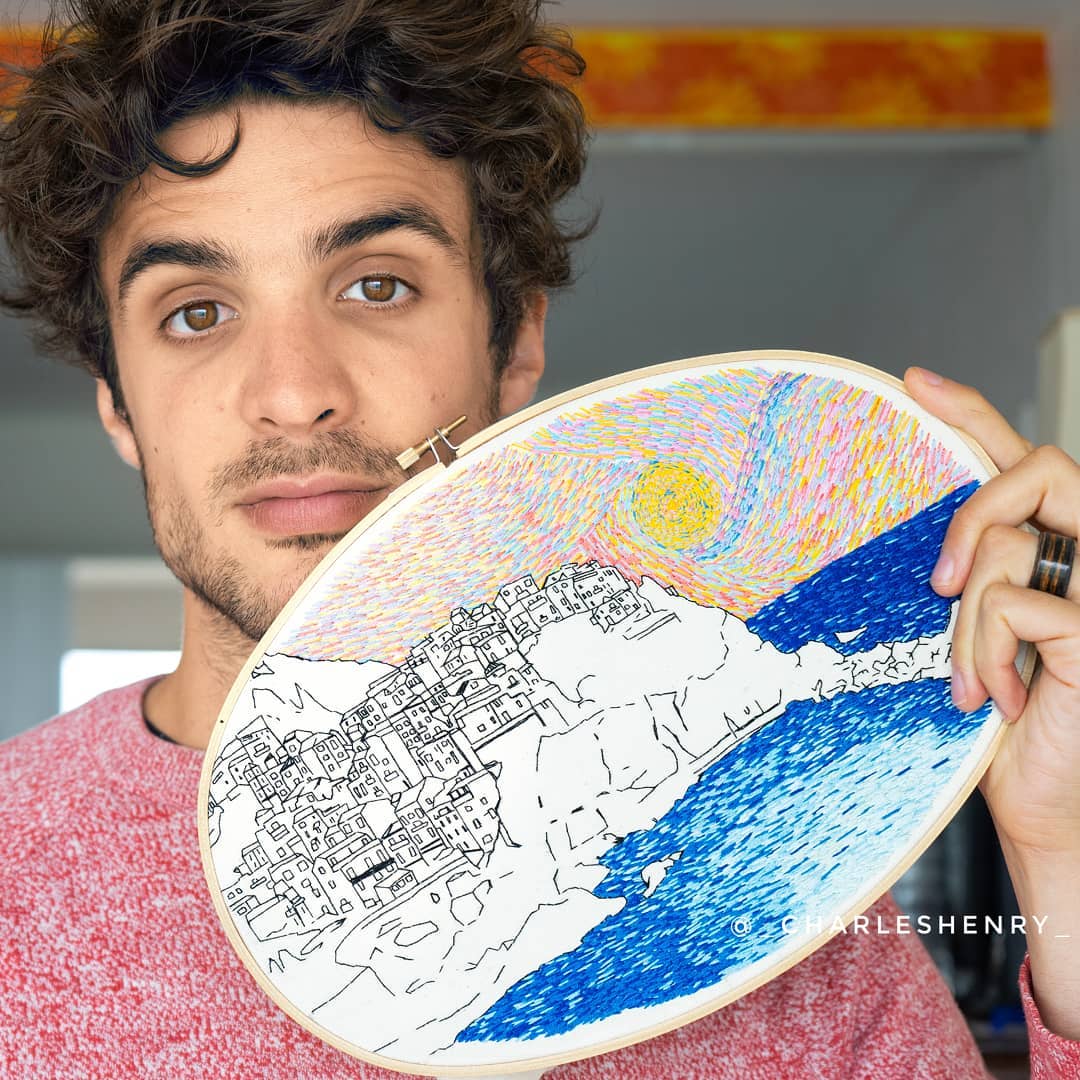 Your teacher: Charles-Henry
With a strong artistic background from Beaux Arts de Paris, Charles has taken on hand embroidery as a modern medium. Combining it with his illustrative skills in an exploration of how to recreate a painting or drawing with thread.
Hand embroidery first got introduced to him when he met his wife Elin Petronella (@petronella.art) in 2016. They immediately began an artistic collaboration experimenting and fusing their different skills into new and innovative designs.
Since 2017, the couple has worked with brands taught thousands of students through their patterns, online courses and in-person workshops.

Learn more about what it means to be an Academy member
Click the image below!