Are you ready to embark on a thrilling discovery of how you can use painting skills with a new medium? With thread and needle you cannot only capture the impressive depth and perspective found in paintings, but you are also able to come closer and feel the textures and movement of your art-work. You don't only see the shadows from the tree, but you can feel the direction the stitches take to capture the effect.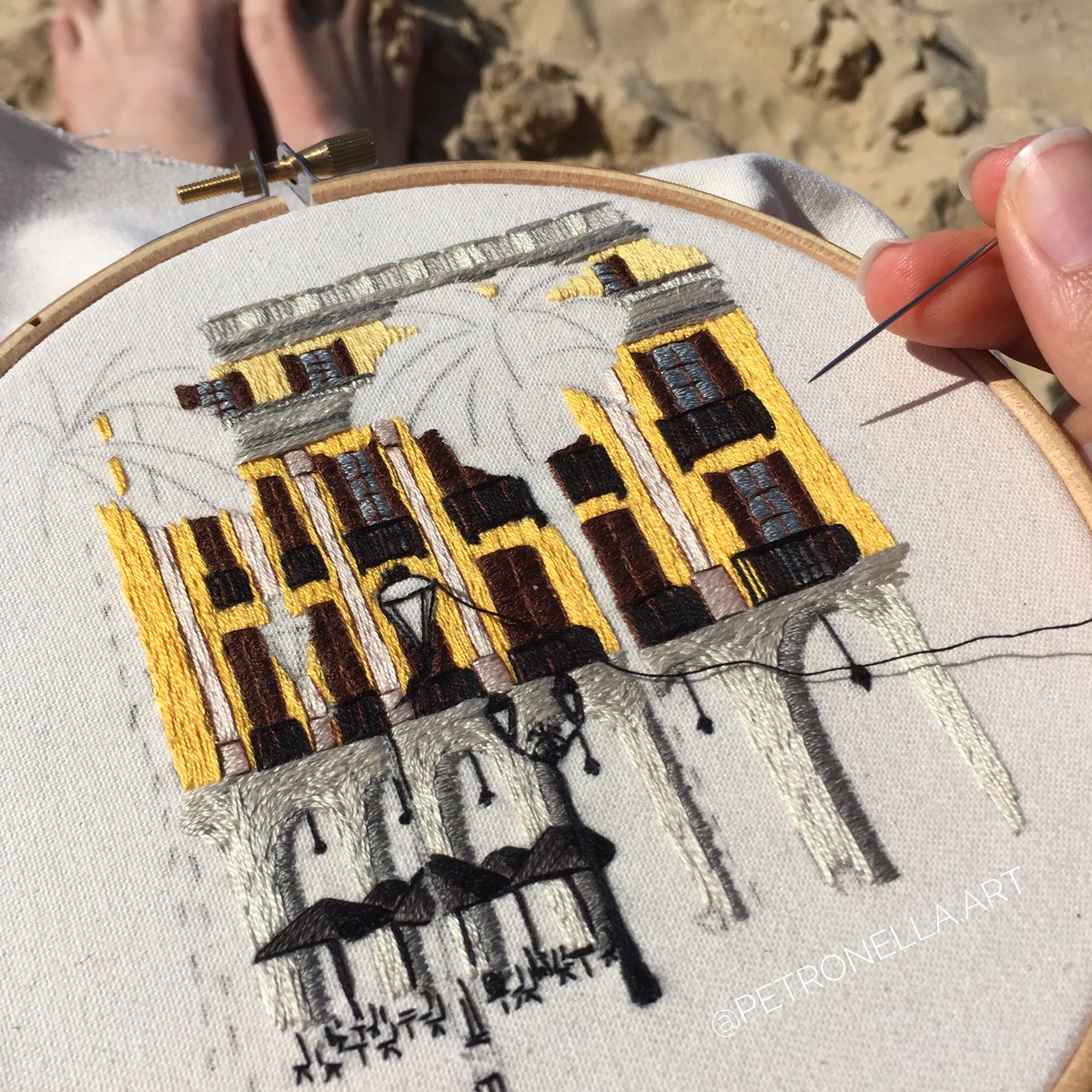 We have developed this course for the adventurous creative who wants to dig deeper into the potential of thread and needle to create an art-work that touches deeper. With a design inspired from Placa Reial in Barcelona, we walk you through the step one stitch at the time, while carefully explaining the why and how.
The detailed process as well as the ability to pace your learning at your own preference, makes this course perfect for all skill levels.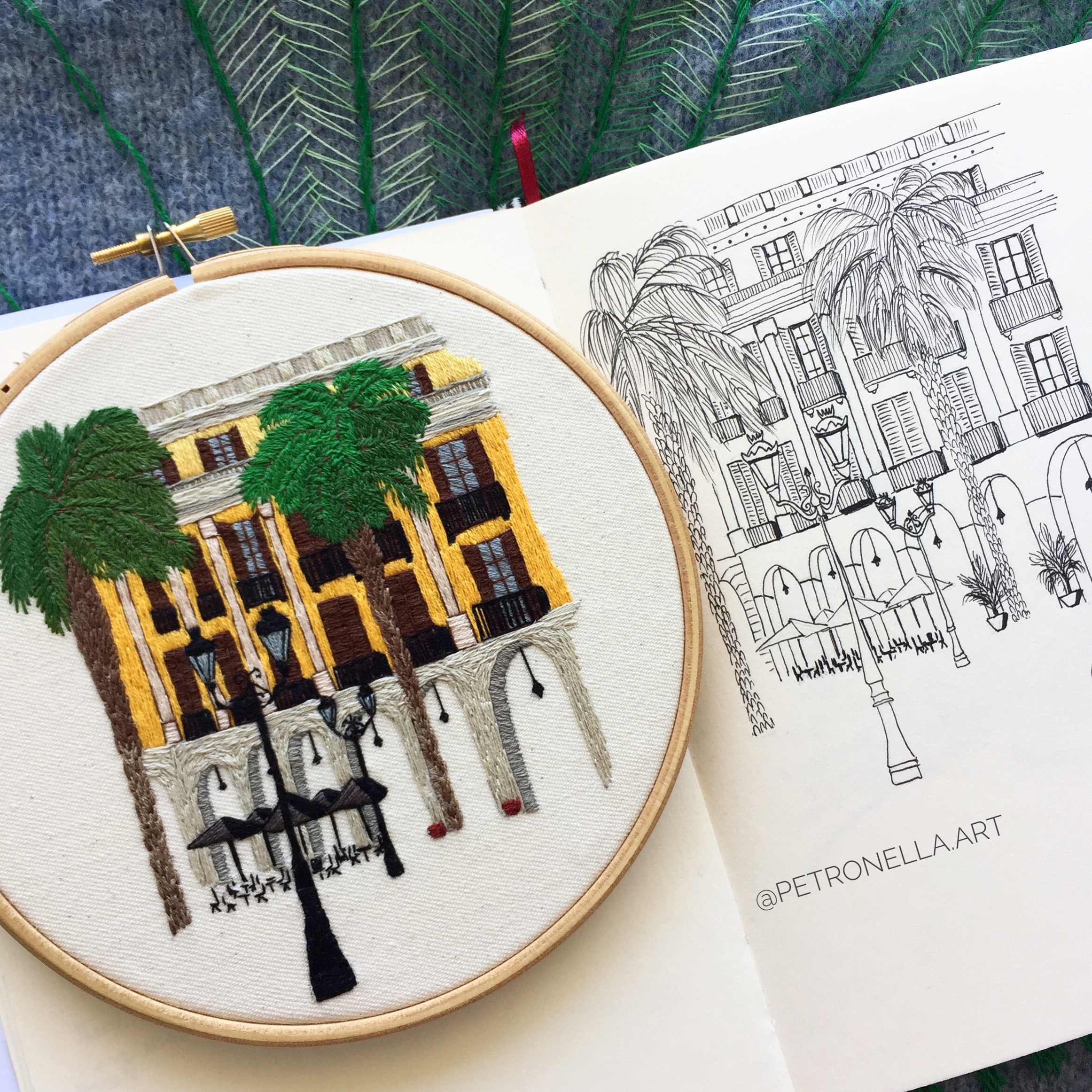 After completing the course, you will not only have a gorgeous thread-painting to hang on your wall or gift a loved one, but you will also have the skills and courage to take on any thread-painting project. You will be able to master what decisions to make with regards to direction, layering and colour gradients for your desired results.
One of the greatest benefits with thread and needle as opposed to regular painting is that you're able to bring your work in progress with you anywhere you go. Charles and Elin always have a selection of threads with them on their travels to not miss the opportunity when the urge to create flows over them. After going through this course, you will be able to bring home a unique and impressive art-work next time you are out travelling.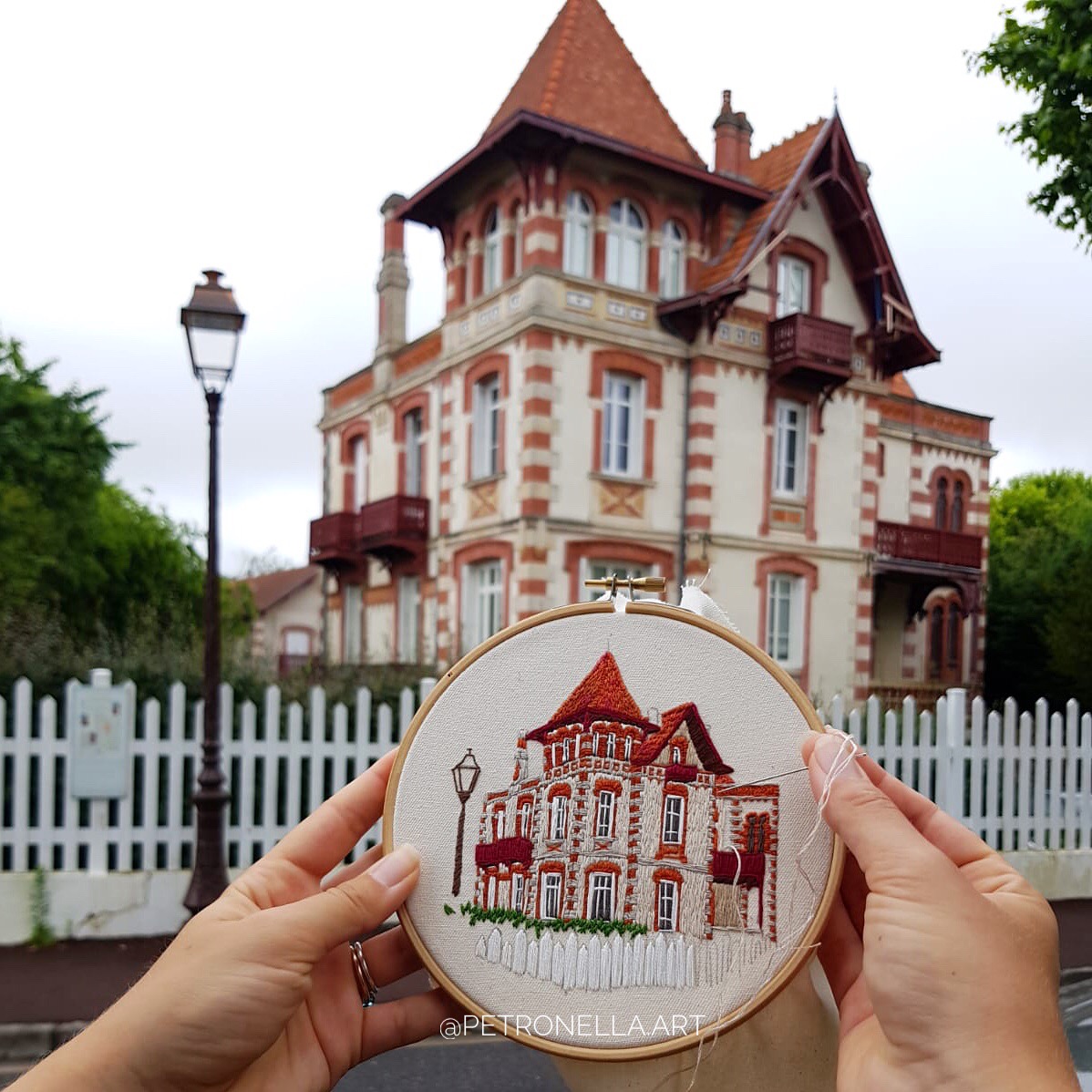 Are you still hesitant as to whether you could take on this project as a beginner, please check out our "Master class to Architectural Hand embroidery", to first get a thorough introduction to modern hand-embroidery techniques