Have you ever tried to combine watercolor with hand embroidery?
Perhaps you've seen some amazing watercolor embroideries and wondered how it's done...
Or yet another possibility;
You've given it a try but it didn't turn out at all as you wanted it to...
Then this introductory workshop to watercolor embroidery is PERFECT for you!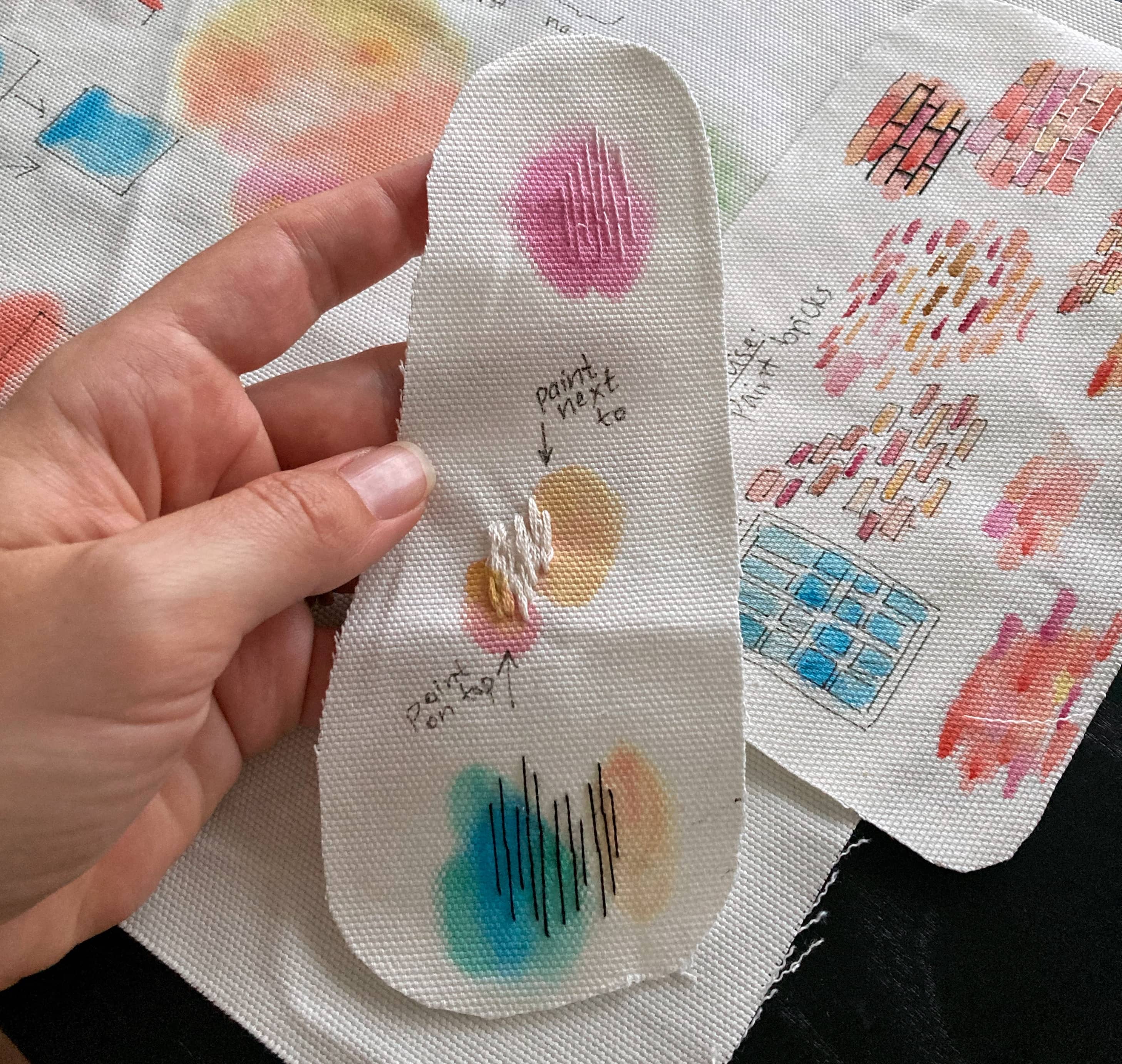 You'll learn about:
✅ Suitable fabrics
✅ Result of different watercolor types
✅ How to create textures
✅ How to control bleeding
✅ How to mix colors
✅ How much paint vs water to use
✅ How you can transfer a pattern
The workshop is COMPLETELY FREE OF CHARGE and taught in a practical work along style, where you get to create your own personal sampler.
To encourage you to dare to experiment with your stitchery we've made the workshop available for free for everyone during 7 days.
There is no added fee after expiration, so you don't have to worry about forgetting to cancel - It's all taken care of!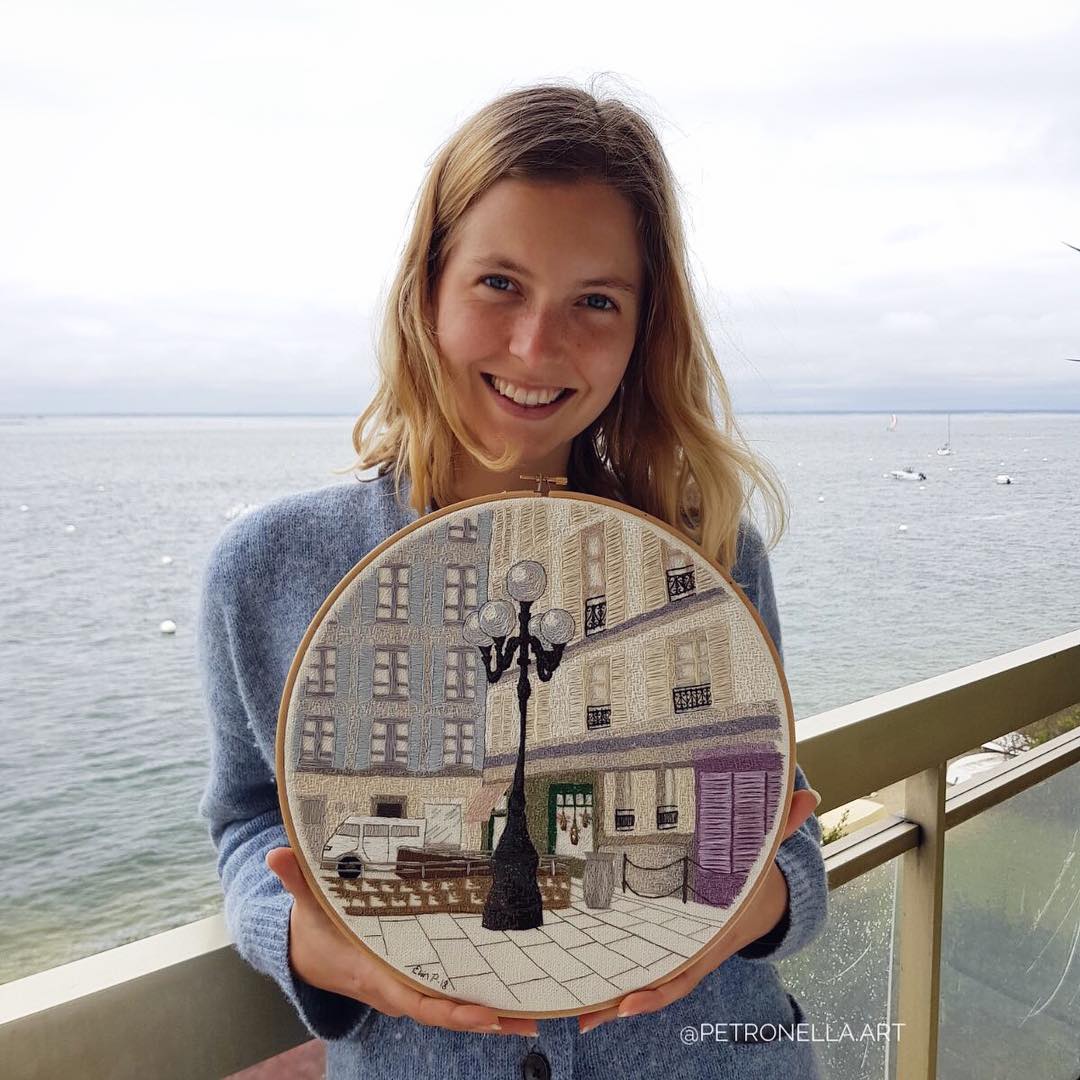 Elin Petronella began to share her work on Instagram as @petronella.art in 2016, which quickly gained large exposure (200k+).
Fast forward a someyears and she has (along with her husband Charles) taught thousands of students the art of modern hand embroidery via Charles and Elin Academy.
She is also the co-author of the "Mindful Embroidery" book released in September 2020 and her work has been featured in magazines such as Inspirations, Fubiz, My Modern Met and more...

FAQs
When does the workshop start and stop?
It starts now and ends in 7 days from the day you choose to enrol.
How can it be for free?
Because our mission is to get you to create! It's been a tough time and thus we want to offer you the opportunity to give watercolor embroidery a chance regardless of your current financial situation. There will be other paid courses available as well for those who wish to dive deeper, but this isn't one of them.
What if I'm a complete beginner to watercolor embroidery?
Perfect! The course is made for you! You don't need to have had experience with watercolor nor embroidery before to do this workshop. However, the concentration is on how to paint on fabric, thus you will most likely want to look for additional courses and resources to get a deeper introduction to various stitch techniques as well (for example check out our youtube Charles and Elin for more free videos).
Is there a pattern included?
No there are no patterns included. Instead you will have the opportunity to learn about the sampler technique and how you can use that to your benefit on your embroidery (and watercolor) journey.