Have you ever thought about taking the leap of faith and try to make some money with your art?

But then...
1) Nothing happened...
2) You felt completely overwhelmed or,
3) Perhaps you signed up for a course or two and you never took action?

You may have thought things like:
"I'd really love to do this.... But I'll do it later"
or,
"Oh I will do this, as soon as X..."
But then X never happens, or you discover a Y and Z...

Here is a golden opportunity for you;


Join us as we create the course that covers exactly how we are able to provide for our family while working with something we love (location independent).

If there is anything we've learnt over the past 5 years of creative entrepreneurship, it's that the only time better than right now was yesterday.


There will simply never be a better time to start, because something else will always come in the way.


That is why we decided to not push the creation of this course further - but to instead invite you to join already in the creation process.

It will not only ensure that we create what You need and not only what we think you need.


It will also guarantee you results before the end of the year.


Below is a list with more details of topics you can expect to be discussed:
(and if you join during the course creation sale you will be able to influence this list as well):


✅ Marketing with & without social media

✅ Rethink your brand

✅ How to grow an audience that you own

✅ How to launch a product/service (campaign building)

✅ How to create a sales funnel that works 24/7 for years

✅ How to create effective copy for Sales pages; Newsletters; Social media posts


... and more!!

In addition to video lectures, you also receive a downloadable copy of Elin's book "When will you get a real job?" (kindle + pdf)
You can access the book + all the content uploaded so far immediately upon enrolment (for full curriculum disclosure you can see the live update further down on this page)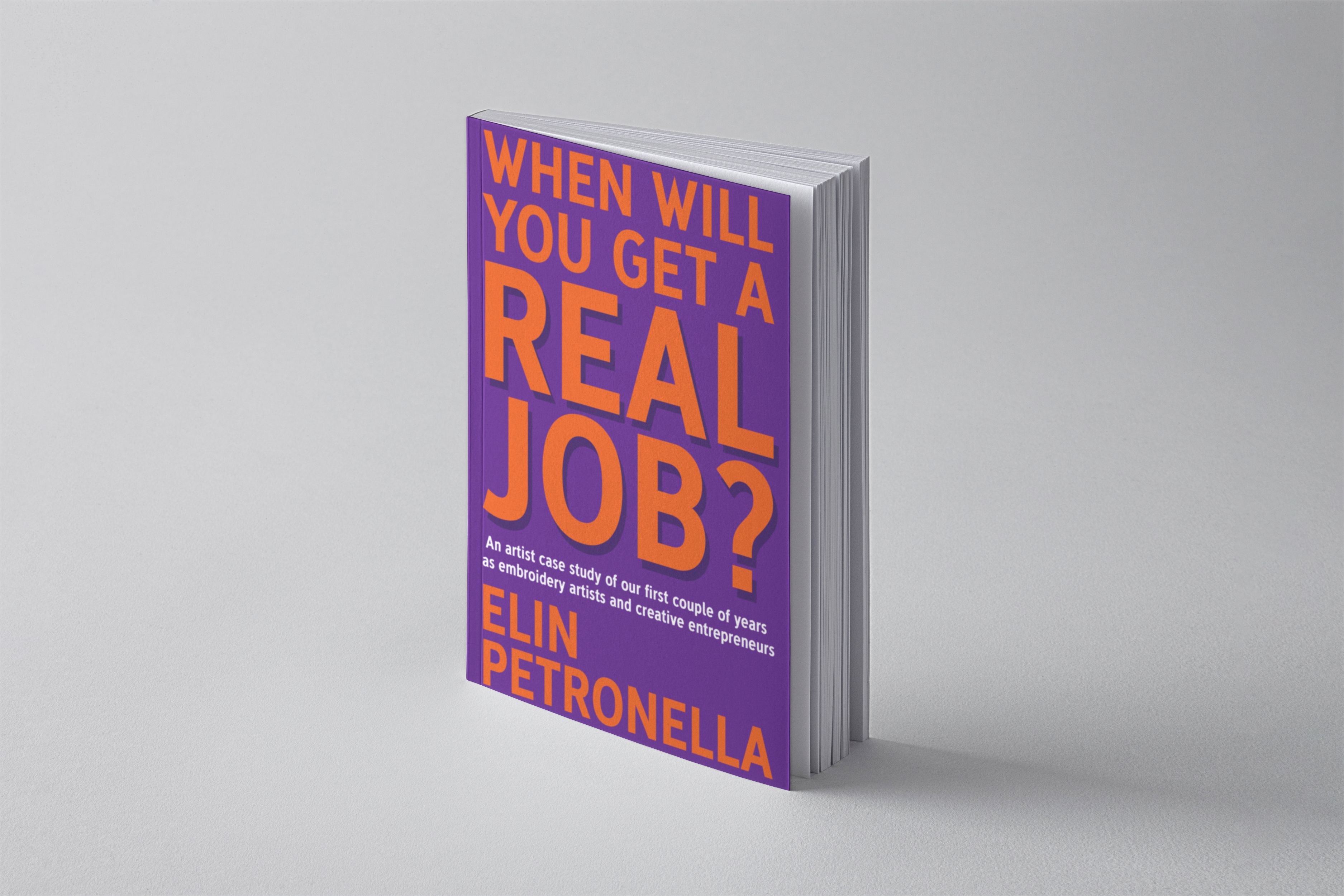 What Alexandra says about the book:
"I was looking forward to this book. I wanted to see Charles and Elin's path, go behind the posts on Instagram and find out HOW they actually did it. And more likely to understand that I can do it, too.

Read it in one breath. The book is full of practical advice and interesting questions to reflect. For example, when you should say "no"? how to stick with your decision and continue the journey with no regrets? I was quite surprised by the story behind it.

Elin vividly describes their experience and inspires readers to start their own path. Thank you for sharing and your support."
YOU ALSO GET
instant access to the incredibly valuable and actionable course:
How to create your own pattern PDF(s)
To create digital products as an early complement in our art business
allowed us to spend more time creating and spreading the word,
while still making income in the background.
Yes - it's with digital products that you are able to live the famous quote:
"Make money will you sleep".
You can click on the image blow to learn more about this specific course

PLUS;
An incredible downloadable compendium with everything you need to create successful social media content + schedule.

To give you as much support as possible I purchased the copyright for the compendium from an expert - and you get it all at NO extra cost when you join the course (valued at $79)!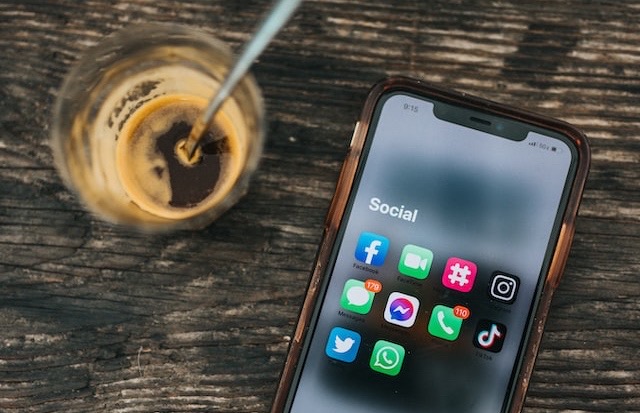 Here you can keep track of the curriculum, which is updated weekly with new lectures and topics.
If you come and join us today, you will have instant access to the following lectures + Elin's book "Get a real job" as a separate pdf/kindle.


Your teachers:

Charles and Elin have passionately shared their art with the world since 2016 and have successfully built a sustainable art business through the noise.
After years of being in the field they now want to give back and share their experiences of building an art business, with special focus on creating long-term sustainability.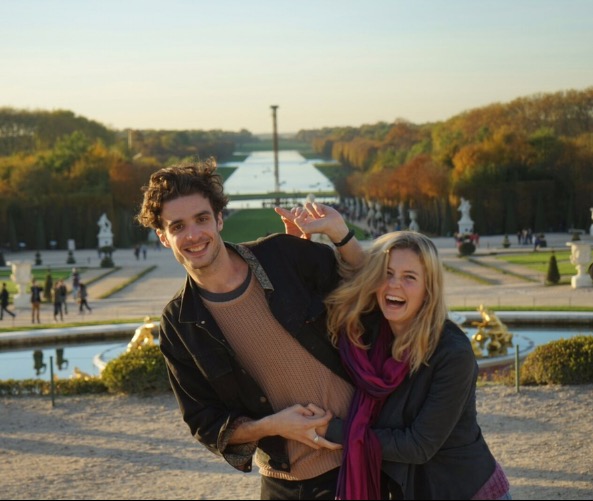 Your course sale deal clarified for maximum transparency:

While the course is still in production you have the chance to join at a $100 discount!
You will still enjoy the perk of lifetime access.
Furthermore, you will also have the chance to still influence the content before everything is fully completed.
As soon as the content is all uploaded (the latest by the end of the year), the price will increase to $497 excl. potential VAT.

Member of the Academy?
One of the perks of being a Charles and Elin Academy member is another 50% discount added to any price tier! If this applies to you, send us an email to

[email protected]

and we will send you your personal code back.
Content schedule:
There will be a minimum of one new topic per week until completion, so that you can be sure to end the year with invaluable skills and confidence to make your dream job happen.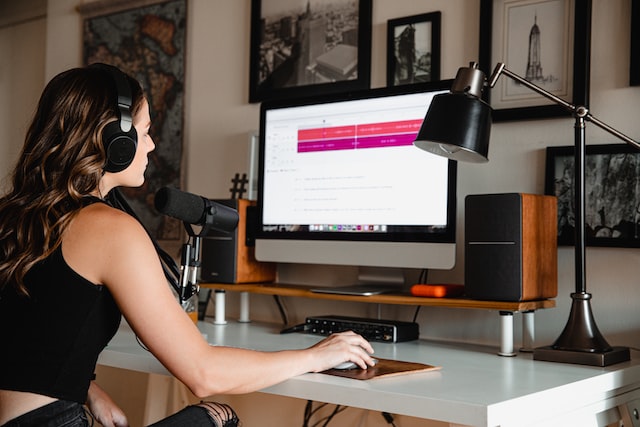 Real time screen recording sessions = Real impact
You will also get to follow me behind the scenes in real time as I will create screen recordings while working with different tools, as well as giving real examples of copywriting etc.

Frequently Asked Questions
Ps. If you don't find the answers to your question below, send an email to [email protected]
I am a complete beginner to entrepreneurship and have just started to consider making a side-income... Will this course help me?
Yes 100%. The course aims to break down the processes for creating a solid foundation to make it less overwhelming (and thereby more actionable!).
Just bear in mind that it won't just be a typical course of "Do this, do that".
Rather we will encourage you to use the information as tools that can be applied to your unique situation. Because after all, even if we're all in the artistry boat it most likely looks very different from person to person.
​
I have sold my art for a few years already, will this course still be useful?
Yes absolutely unless you feel that you've got everything figured out (and if you do, congrats!! I'd love to learn from you too).
Your advantage of having sold some things already is the experience of knowing what worked for you and what didn't. As a result, you'll most likely be able to implement and use the tools that we will give you quicker.
The main focus of is to create a solid foundation - In other words, a business that doesn't require you to be available 24/7, 365 days of the year.
Because when you set up the systems right, you'll be able to have more time over for other things that matters such as your family and to actually create your art (yep, it's easy to let the business stuff take over if you don't build it right).


I'm not sure if now is a good timing for me, can I still join later?
No worries! We have full understanding that it won't fit the timing for everyone.
Just keep in mind that the sales price of $397 will only be available until the course is fully completed (Academy members get an extra 50% off!!).
As soon as the course is completed and all the content uploaded, price will increase to $497
The choice is yours 💜


The opportunity to join before course completion is for you who:
1) Feel that you've waited around for too long and the perfect timing just don't seem to arrive
2) Want to make a change and need help, but have limited finances to ask for it (better take opportunity of the discounted deal and still enjoy lifetime access!)
3) Want to have the possibility to influence the content of the course so that it fits your needs (this is only possible if you join before all the content is completed).
What do I get when I sign up?
Great question!
It's correct that the course isn't finished yet - the content creation began on October 18th and there are new lectures covered EVERY WEEK until completion.
Exact date of finishing is not set as this will depend on the feedback from enrolled students of whether to add extra sessions.
In addition to the video sessions, you will also receive downloadable pdfs, Elin's book "Get a real job" as a pdf and/or kindle, as well as a downloadable social media worksheet from an expert in the field.
To keep track of the content that is uploaded so far you can check the curriculum section, which is updated weekly 💜



Come and join!
And don't hesitate to reach out to

[email protected]

if you have any questions,
x, Charles & Elin